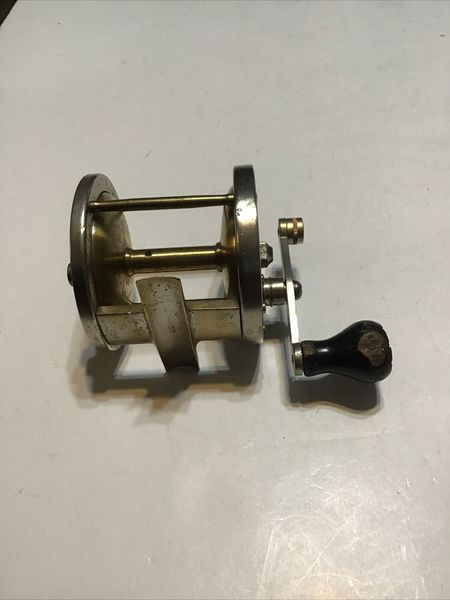 I watched this reel for a few days while researching Crown here and elsewhere. After reading what I could find, I decided to add it to the collection. I don't believe it is particularly rare or unique, but the story of the Tyron succession of companies is interesting to me. I also liked the posts, which give the appearance of being turned with a little added flair. It has no model name or number, but 200 is stamped and underscored on the bottom of the foot.
In short, the Tyron family came to America in the late 1700's in tragedy. A fire on the boat destroyed all their property records and the Sr. Tyron passed before landing. The sons became apprentices and built a business in Philly that eventually rivaled Sears and Wards. Quite the American story in my opinion.
I've seen a few smaller Crown reels out there, but this is the first one in this size that caught my eye. I have yet to find detailed information about these reels so this one could date from the 20's to the 50's.
If anyone knows more, I'm ready to hear it.