My adventures with a vintage Ranger Gold Medal #77 continue.
The handle knobs on my recent eB@y acquisition came off. It looks like the peens were corroded to the point where they couldn't hold.
One of the knobs is clear but on the other, the peen is solidly stuck. I tried hot water, vinegar, penetrating oil, etc. but nothing worked.
Any suggestions on what (if anything) I can do to a working handle on this reel?
My repair skills are very limited, but I'm willing to try simple stuff.
I'm not opposed to using a non-original part, but the retangular mounting hole is very small. None of the handles on my other reels (Shakespeare, Pflueger, etc.) fit.
Here's what I've got:
Sizes: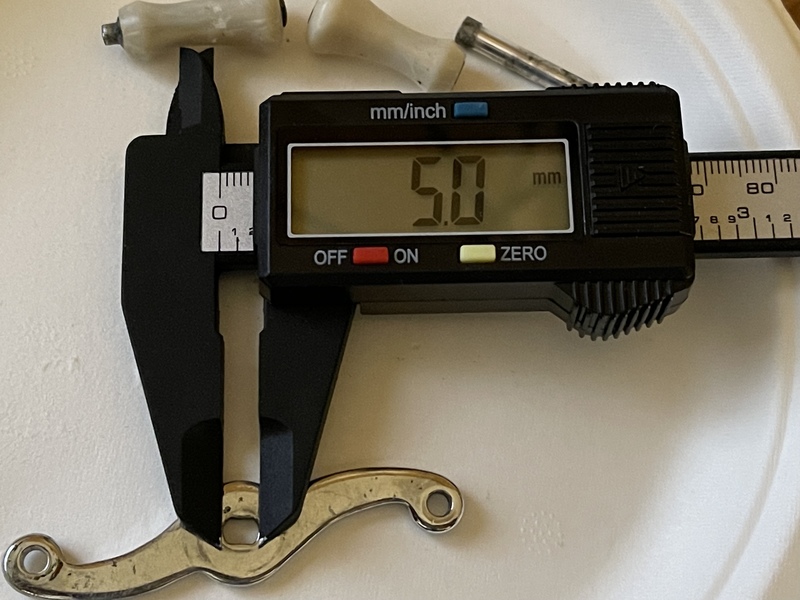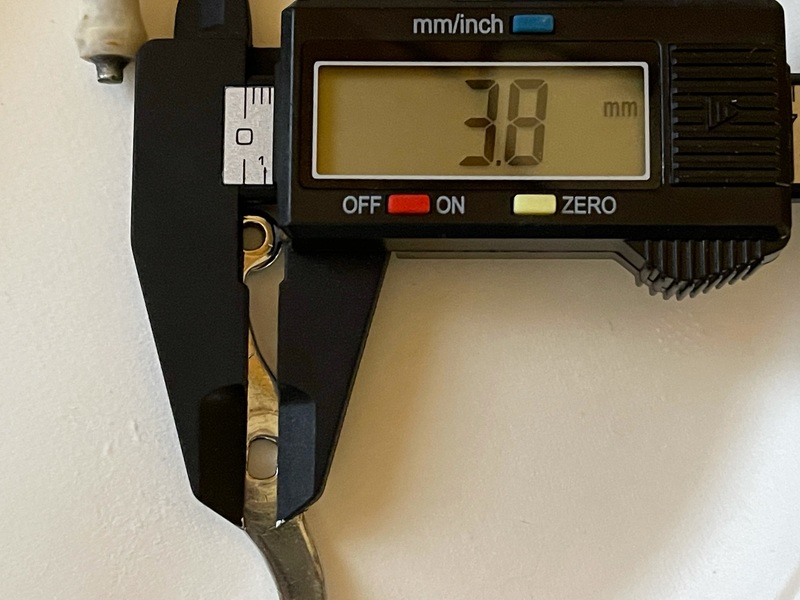 Any suggestions?
Dan