My best friend just retired, and I had the idea to refurbish some vintage rods and reels,, spool them up with vintage line, and fish them. The idea was "antique equipment for antique anglers"
I'm happy to say, we were successful.
Me (Dan) with a Shakespeare Wondereel 1920 on a Wonderod:
My buddy with a Shakespeare Professional 1965 on an unbranded "period appropriate:" rod.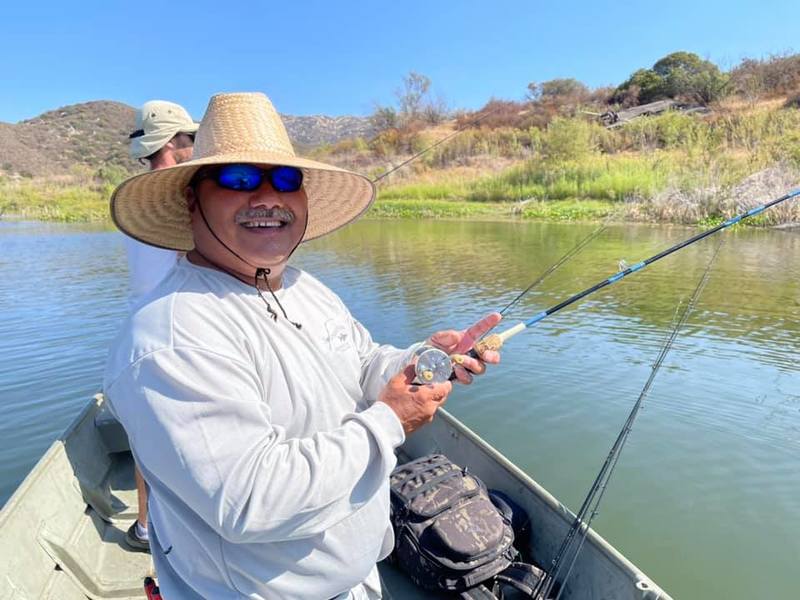 We were surprised at how quickly we were able to adjust to the direct drive "knuckle buster" equipment.
Lots of fun and we intend to keep these rigs in the rotation.
Thanks to ORCA for the help and advice.
-Dan-