Star Board Poster
Posts: 2544
Joined: Tue May 31, 2005 1:50 pm
Location: West Virginia ORCA CHARTER MEMBER c. 1990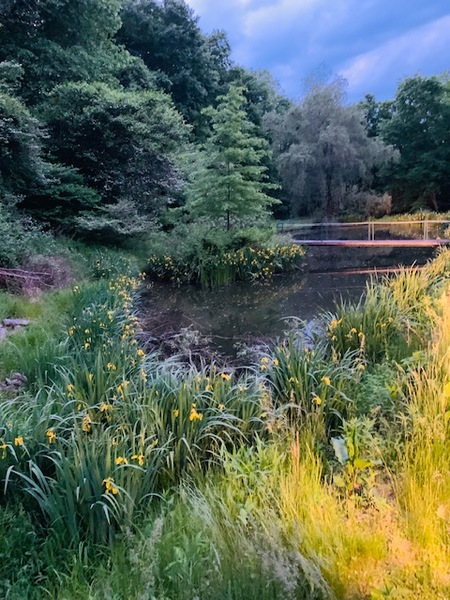 ORCA Charter Member, circa. 1990
ORCA Honorary Life Member
---
You have a peaceful, beautiful place Mike. Nice pic!

Bad Bob
---
Very nice Mike. Beautiful photo
---
Reeltyme
Mike, Only 1 way that I can see to make that picture better for me,,, me on that bridge! Good for you!
Randy McConnell
Reeltyme
---
Star Board Poster
Posts: 2544
Joined: Tue May 31, 2005 1:50 pm
Location: West Virginia ORCA CHARTER MEMBER c. 1990
Thanks, guys. It was once just a spring-filled, swampy hillside and we made a pond out of it about 20 years ago. The pond lilies are simple to plant— throw a few dozens bulbs into the water and let nature implant them into the pond bank, then wait a few years.
Here are some photos of my two sons and a nephew building the 40' bridge to the island. We dug some deep footers, somehow got the 45' ibeams across the span, then decked it with treated lumber and finished with a wire cable railing.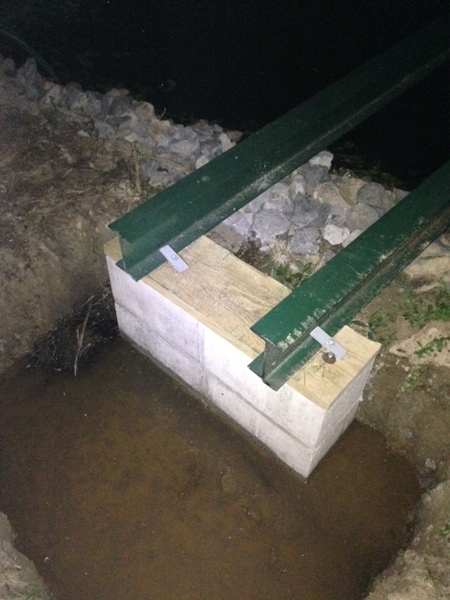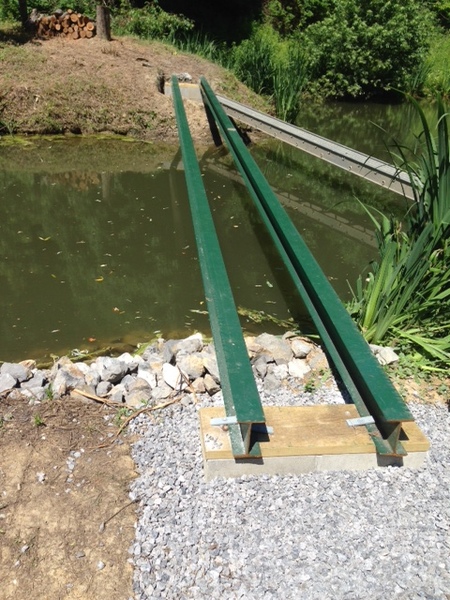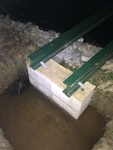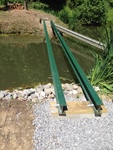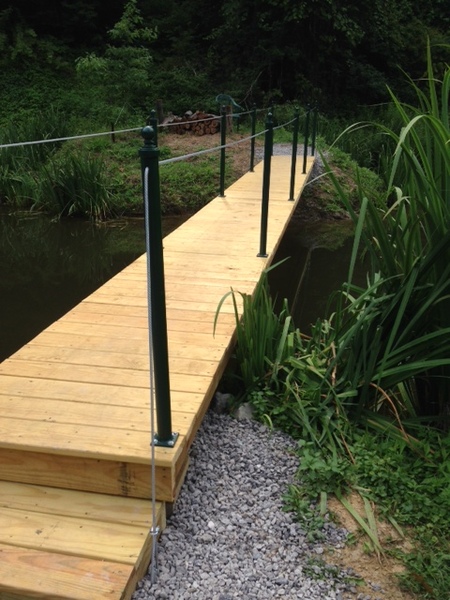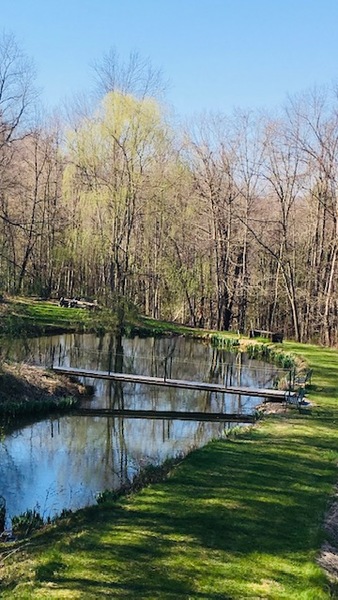 ORCA Charter Member, circa. 1990
ORCA Honorary Life Member
---
Hey Mike,
That's a cool project with the young men. Making Memories!
---