From Richard Lodge (
Thanks for the great report!
):
A nice photo of a fly casting lesson, given this morning by Colby Sorrells on the lawn below the Buckberry Lodge in the Smokys. Thanks to Patti Carey for this photo, taken from her drone (or, more accurately, the 3rd floor balcony).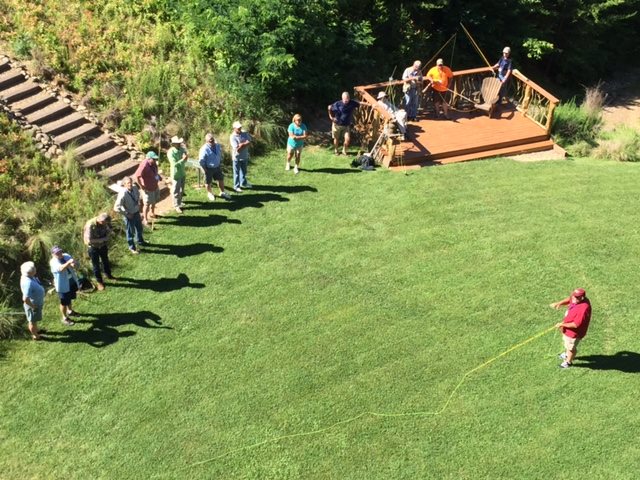 Also, photos from a couple of the great reel displays by Henry Caldwell (showing a Hardy Fortuna reel, also displayed above) and by Jim Schottenham, showing an amazing collection of Sellers sidemount reel parts, left over from when production ceased.