Jacob Weidmann
Jacob Weidmann was born in Switzerland in 1845 and at the age of 22 moved to the United States. Weidmann first worked for the Cheny Brothers, silk dyers located in Manchester, Connecticut and started his own company in Paterson, New Jersey, in 1870.
By the early-1900s The Jacob Weidmann Silk Dying Company was the largest silk dyeing works in the country, employing approximately 3,000 workers. He had become one of the central figures in the development of the silk dyeing industry.
In 1909 Weidmann sold the business, retired and moved back to Switzerland.
A member of the Spesutia Hunting and Fishing Clubs Of Harford County, Maryland, Weidmann died In 1911 while on a fishing trip in Canada.
The reels pictured below were all purchased in a single lot found in a small country auction in Switzerland. They were the only tackle items in the auction and it is unknown if the auction was of the Weidmann estate.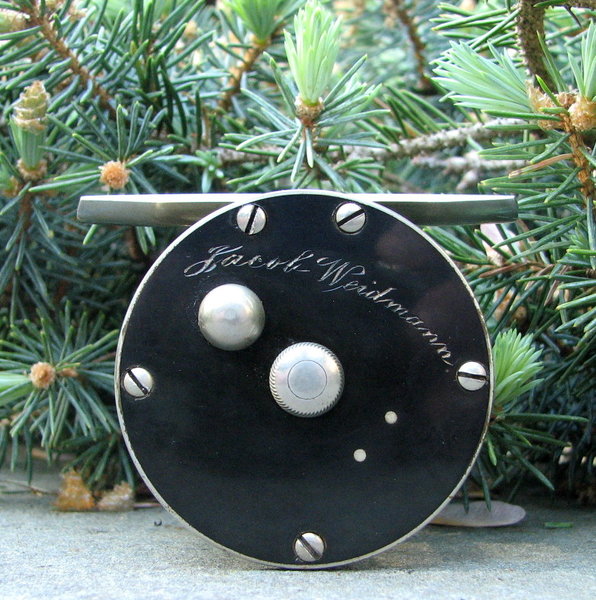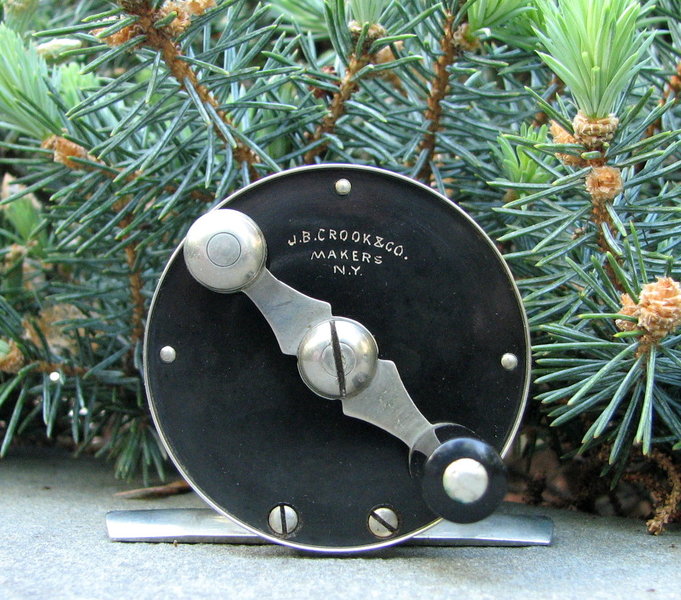 The Crook reel above was made by Montague/USN&T and is 2" in diameter.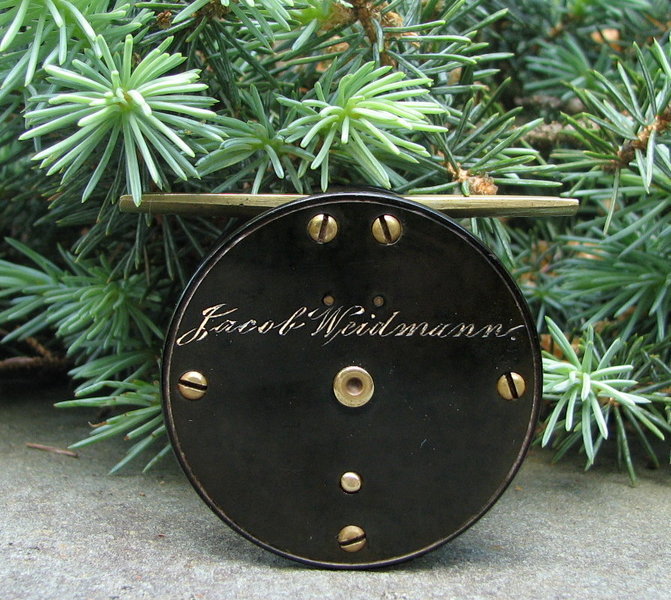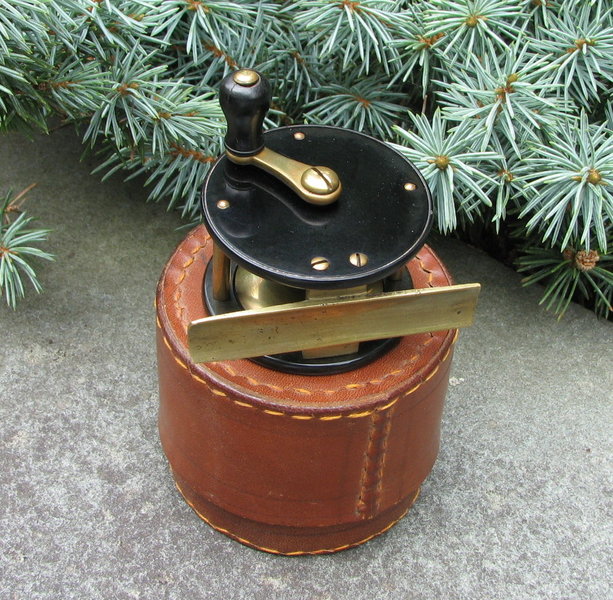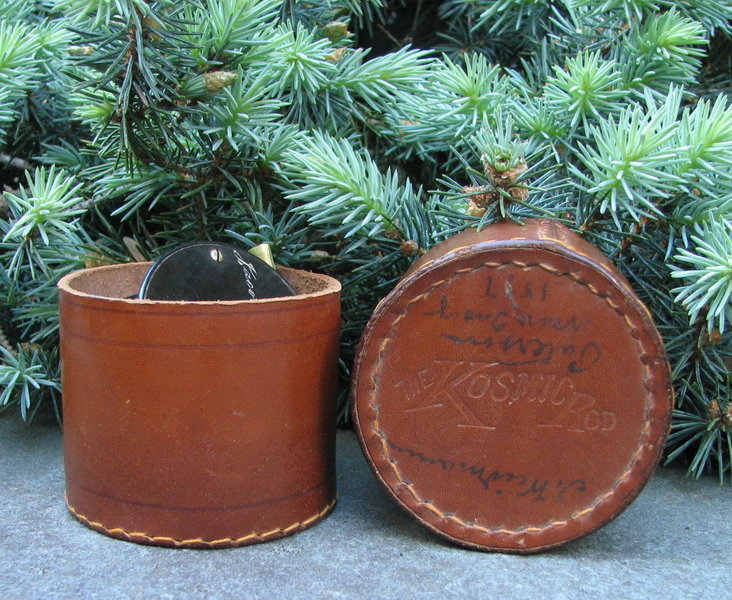 The maker of the 2" reel pictured above is unknown to me.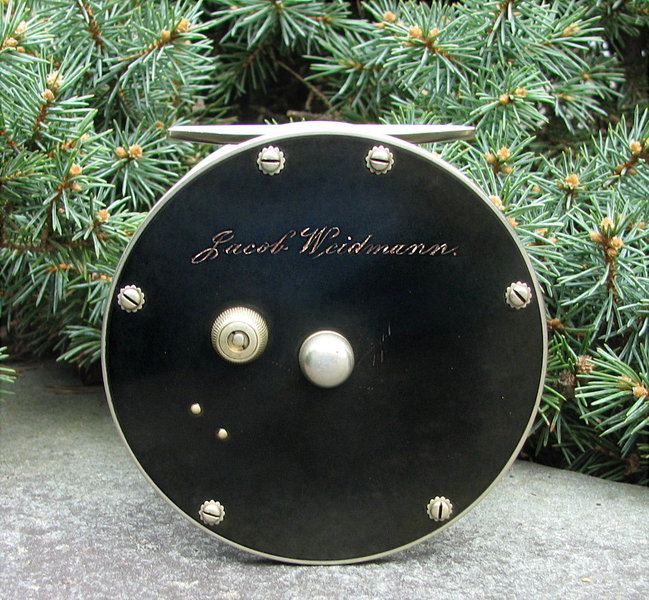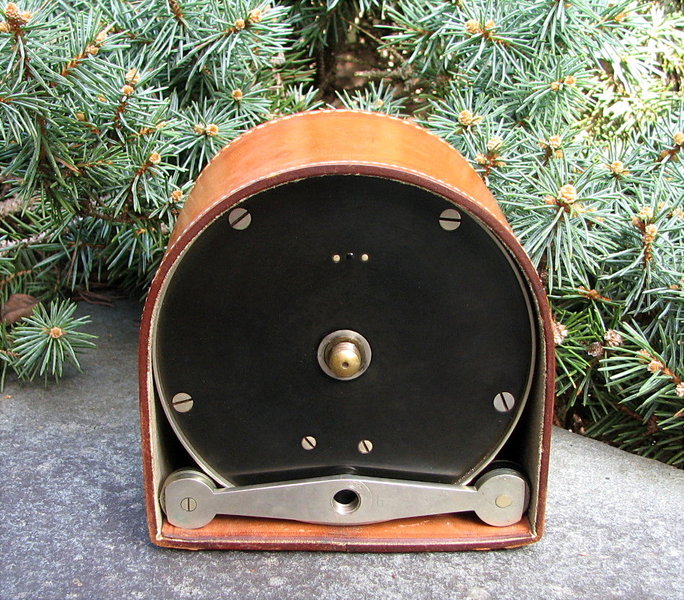 Note the fancy rosettes on the Julius vom Hofe salmon reel pictured above.
The case appears to have been made by the same maker as the Kosmic cases.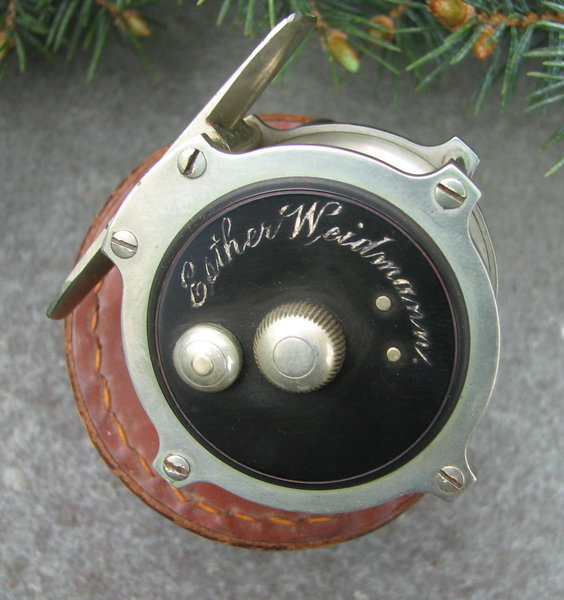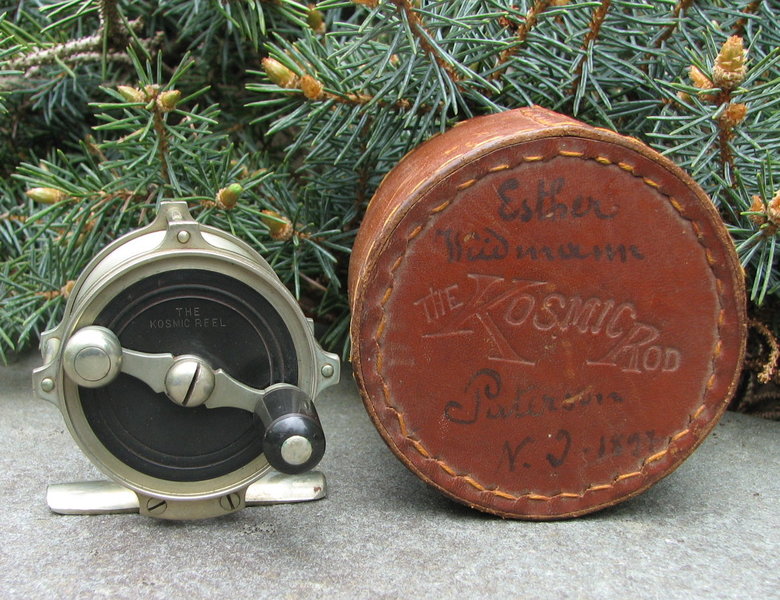 The Kosmic reel pictured above is a model 925 and belonged to Jacob's daughter, Esther.
Note each reel is engraved and housed in a case, suggesting Weidmann took great pride in these reels.
It appears at least four of the reels were purchased in 1897.
___________________________________________________________________________________________________________
Dean.