This reel was obtained at a Lexington, Kentucky yard sale in 1971.
There are no marks to identify the maker.
Each of the major parts are stamped with the number 5.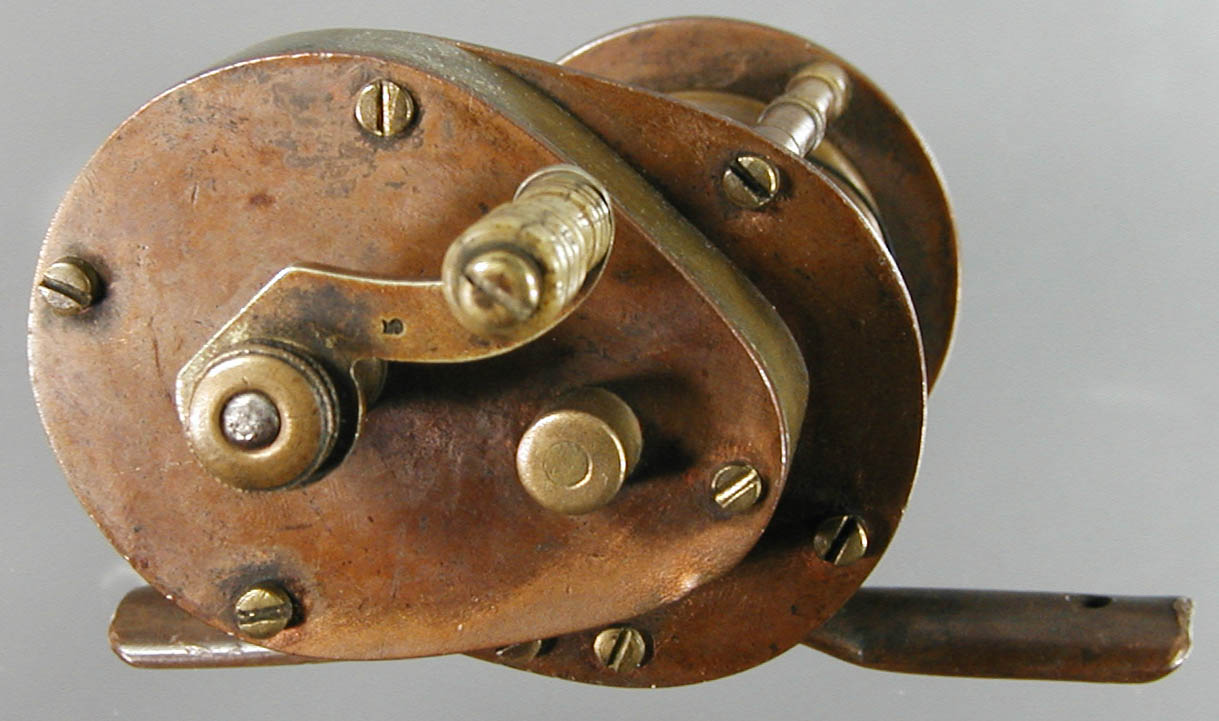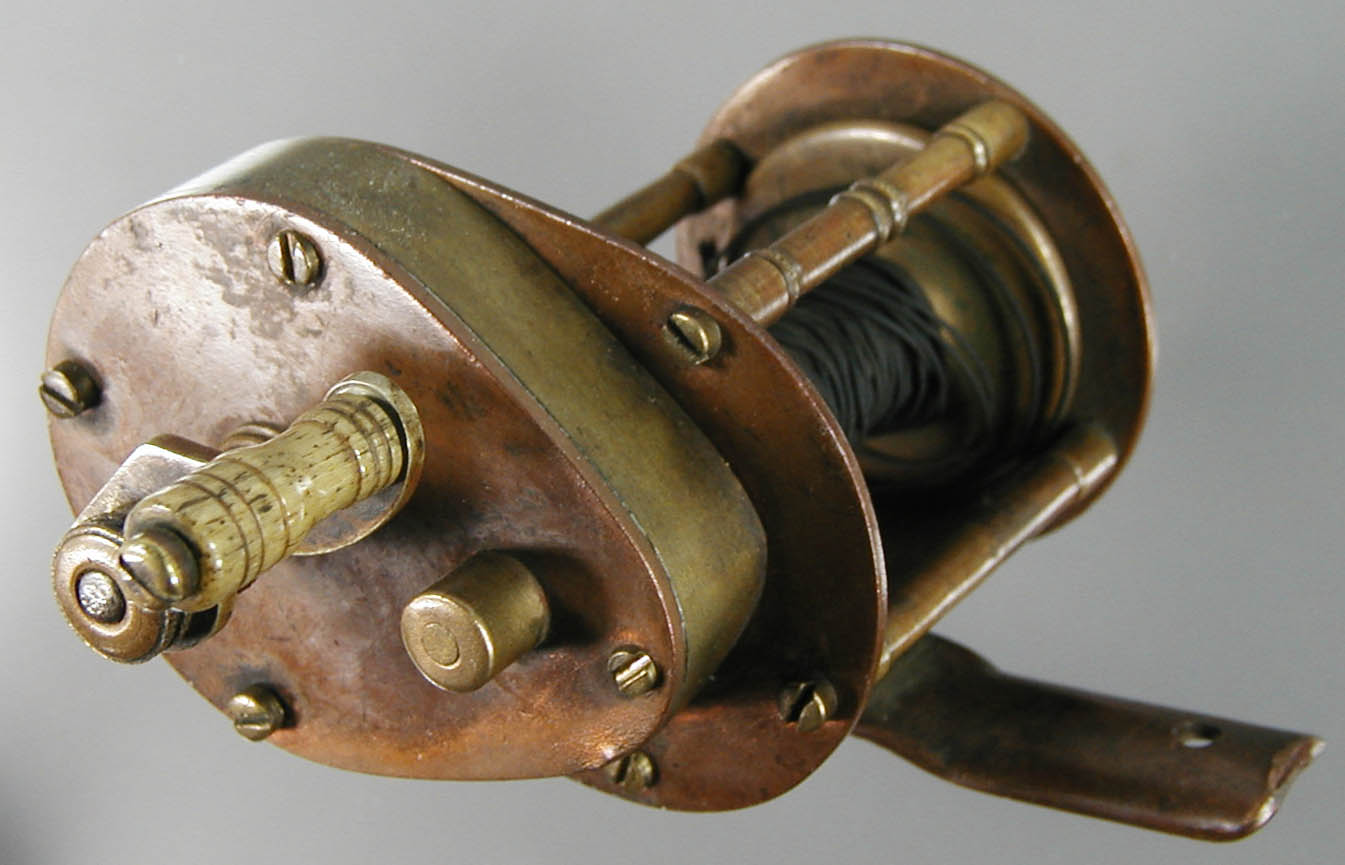 The diameter of the tail plate is 2 1/8 inches.
The gear box is 2 3/4 inches long.
The large external gear box produces a 5 to 1 retrieve ratio.
The handle grasp appears to be made from bone.
Two different color/types of brass were used in the construction.