Just got done with our Cardiff show...some beautiful tackle there, including Wayne Janson's Holzmans and a Leonard bimetal...if you've never had one of those reels in hand, don't pass up the opportunity...incredible craftsmanship!
But of course, you can imagine what I toted home
...I just have a soft spot for the underdog...and I think these two Julii and a Cozzone qualify...can you say "patina"?...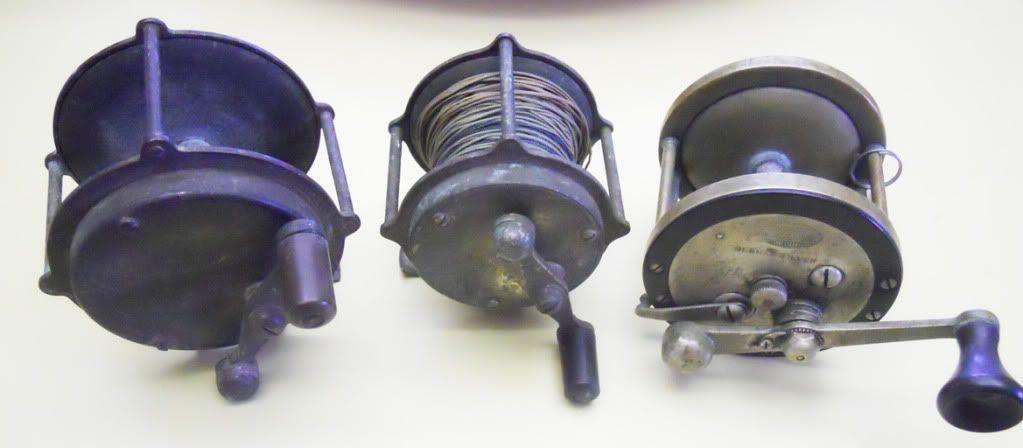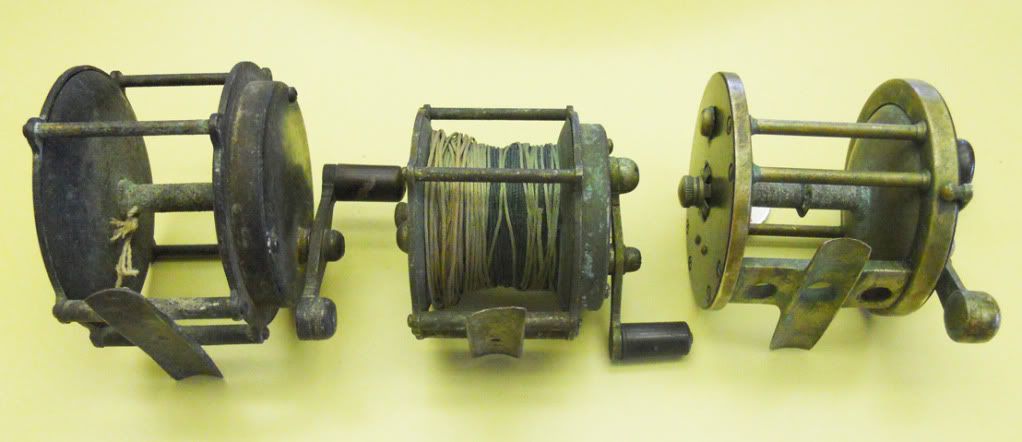 The Cozzone should be a snap...perhaps the Vom Hofes may prove a bit more of a challenge...back in a week or 8!
oH, forgot about these 3...Hendryx should clean quickly...Miess is a question mark at the moment. Little brass reel just needs a polish, but will likely forever remain lost as a no-name, unless one of you mavens have a good guess..probably English?