I lucked out on this dirty little pig on the 'Bay...you never know, with poor pics and dirt whether you'll get a door stop,parts reel, or gem from some of these...this one turned out to be the latter! In spite of the lack of care, the reel had no cracks, screws were good, and amazingly, there was a full load of bearings in the race around the spindle...something you don't see all that often!
Some assorted tidbits I learned...or relearned...about B Ocean reels included
-a reminder of how thick the JVH faceplate is relative to Edward's...certainly made to take additional whacks on the deck without busting it.
-the Free spool mechanism has a short "throw" to come in and out of gear...makes for very tight and efficient free spool apparatus (that's a good thing, MHO)
-the anti-reverse pawl is attached to the inside of the faceplate in such a way that it's dead simple get it in and out of the way when removing and replacing the gears (sorry...had nice picks of all the internals and some idiot...er...me...forgot and formatted the camera before downloading them!)
-Straight gears...I don't know what year they started using spiral gears...or if they ever did on these reels! I'll have to start paying more attention!
-the bearing cap on the faceplate side is, at least on this 6/0 reel, smaller (5/8 in diameter) than the one on the rear plate, which is a more traditional size (7/8 in. diameter). In talking to Bob Douglas, he has seen quite a bit of variability in these caps with B Ocean reels...something to watch for!
-This is just a very well-made, quality reel!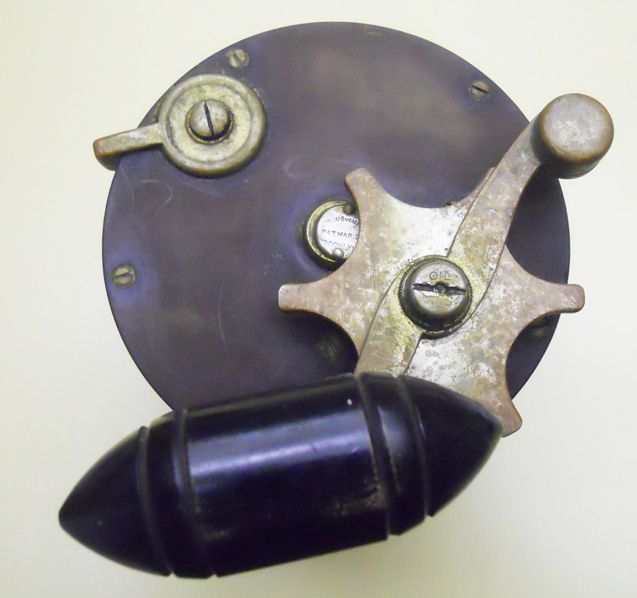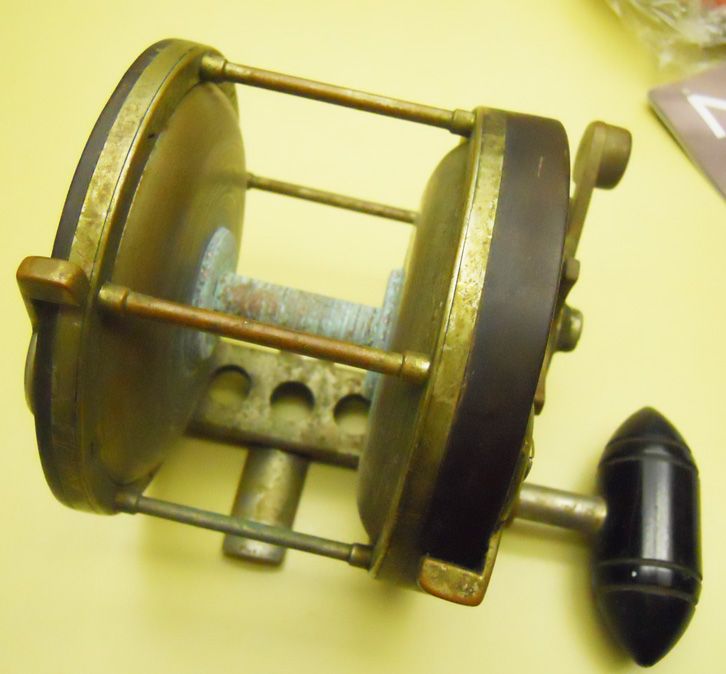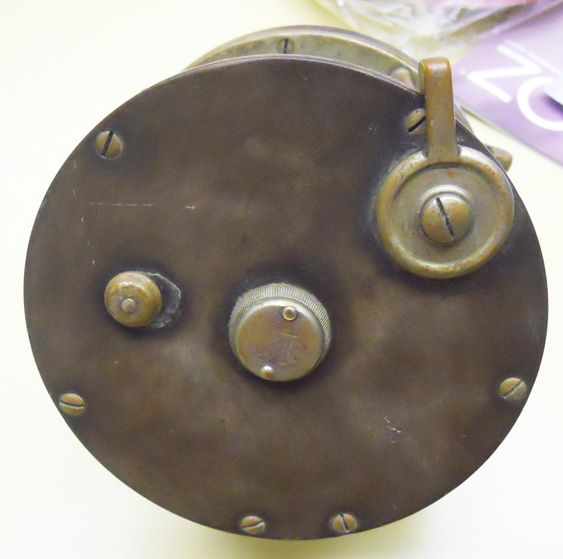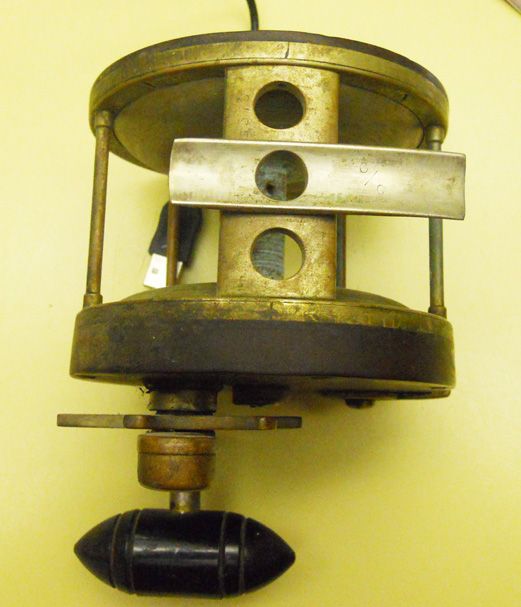 and after vinegar, mineral spirits, followed by lots of Simichrome treatment of metal and rubber sideplates: