So, if the Professor made a forge and a lathe and Gilligan and Maryann combed up enough beer and Seven-up cans on the beach, I think this reel would probably be the reel they would have made! ORCAn Dan Zirilli scared this reel up from somewhere and sent to me for "restoration", but I think it falls more in the category of "resuscitation". It is the most home-made, home-made reel that I have run across, with super-rough aluminum parts. It looks to have been made by pouring molten aluminum into open molds, then shaping out in a "minimalist" fashion, to say the least. Check the pics of the side plates and you will see how rough the pour was and the interior isn't even finished out.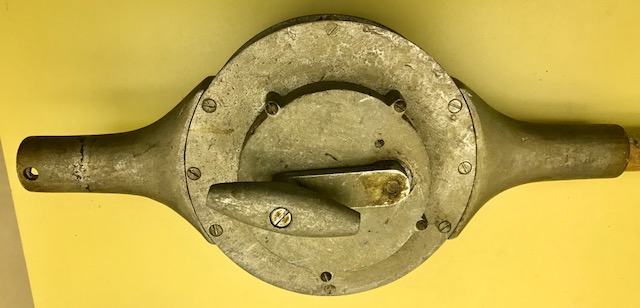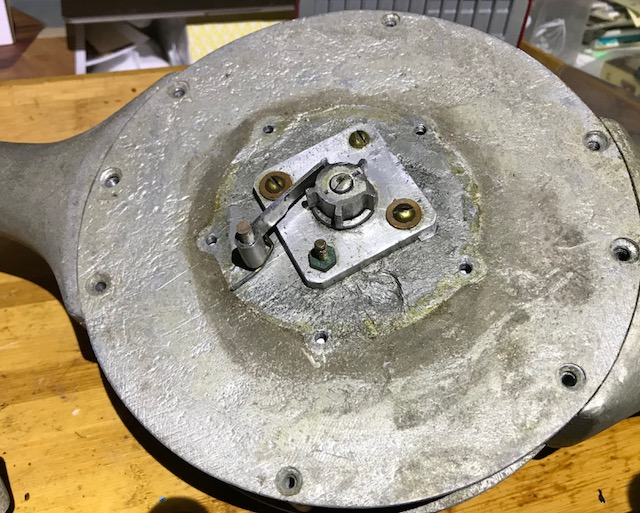 In spite of the crude construction, the reel works as intended! Gearing is 1:1 and ball bearings have been put in all pertinent locations; all the gears are locked in place with pins, rather than screws. A crude, but effective anti-reverse is on the back plate side, with an on/off switch on a screw that when thrown, holds the AR pawl away from the gear. shims have been added where needed to make the whole operation run surprisingly smooth. The spool was wrapped with about 300 ft of copper wire and was reinforced with numerous cross-members to ensure it doesn't collapse during use: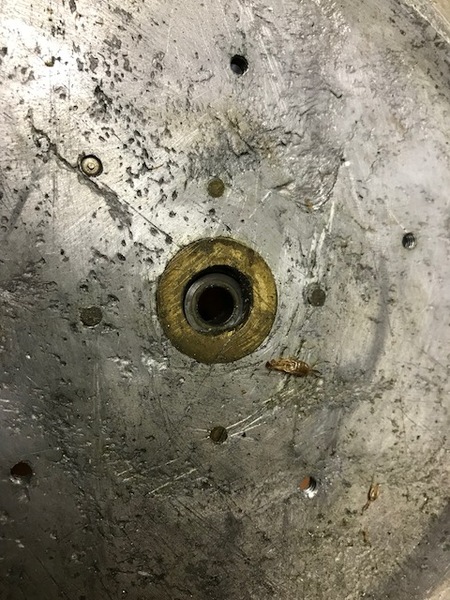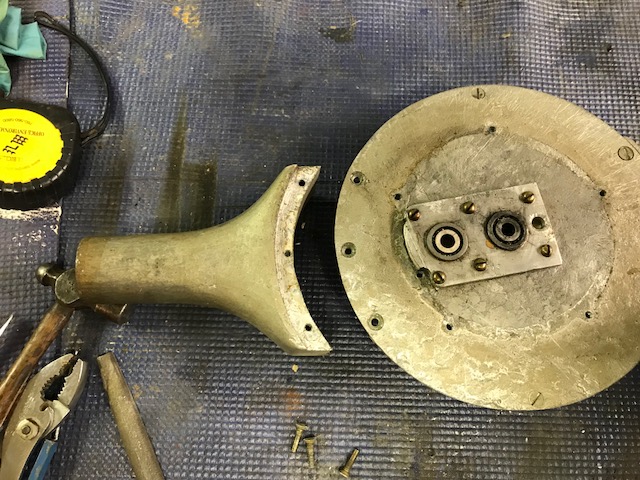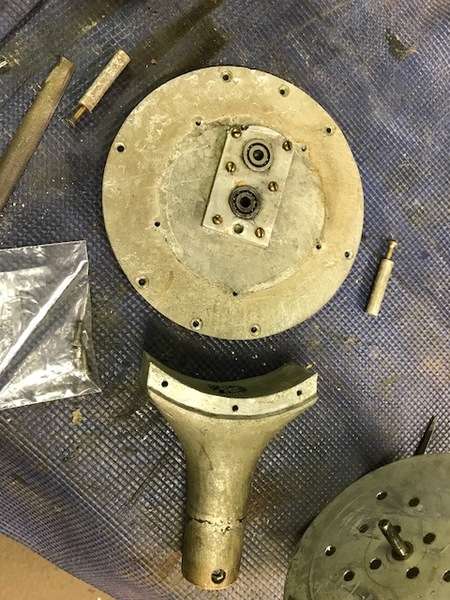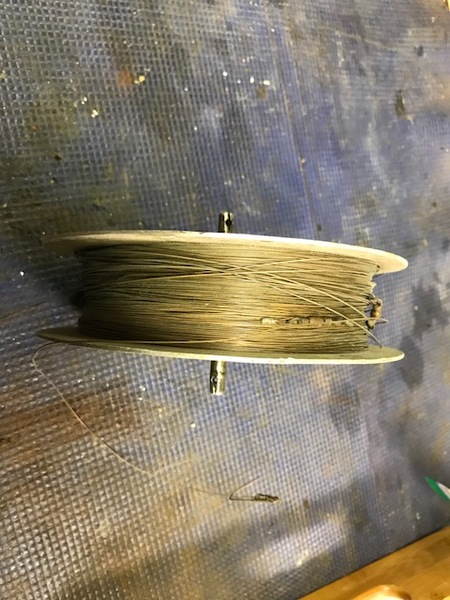 So, the urge is to put out the JB Weld and put some lipstick on this pig....but on second thought, it 'tis what it 'tis....and certainly one of a kind just as it is.