I took a chance on an EVH 3/0 Restigouche that showed up on ebay. It was a sorry mess and I had no idea what might not be seen in its innards, but I just couldn't leave the poor thing: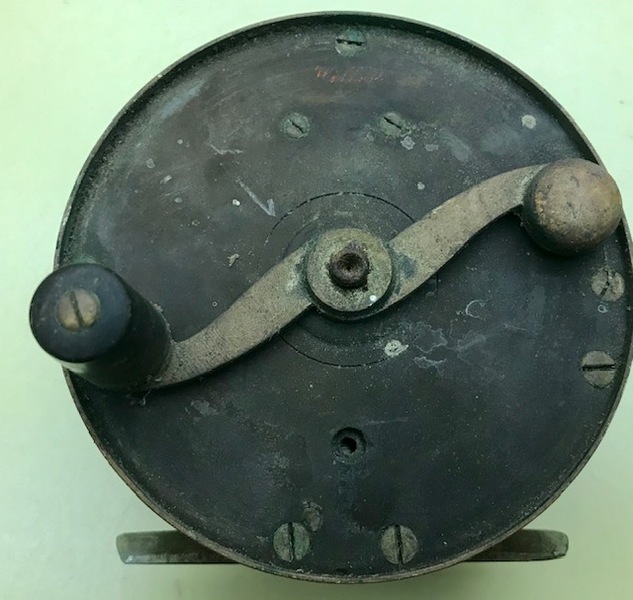 When it arrived, I was pleasantly surprised to find minimal damage. The biggest problem was some hunks out of the hard rubber on the inner rim, at the typical flaw points with EVH reels...where the side plate rims were pinned to the HR:
This early version was also set up to have a continuous clicker, which was missing, most likely because the owner got tired of listening to it and removed it. the drag shoes and detente to set the drag were also missing: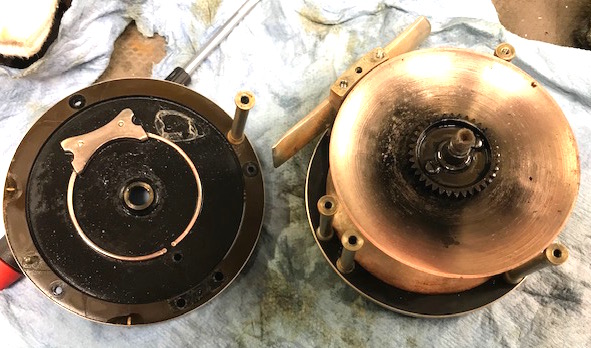 After a bit of cleaning and synthesis of the missing components including the detente and spring, click pawl and screw, and handle nut (drag is still in progress), it all went back together in better shape than I had a right to expect, given the starting material...this reel is ready for either stream or shelf fish!