I feel almost embarrassed to ask this question about a C (or lower) grade reel, but I need some advice on how to disassemble past this point.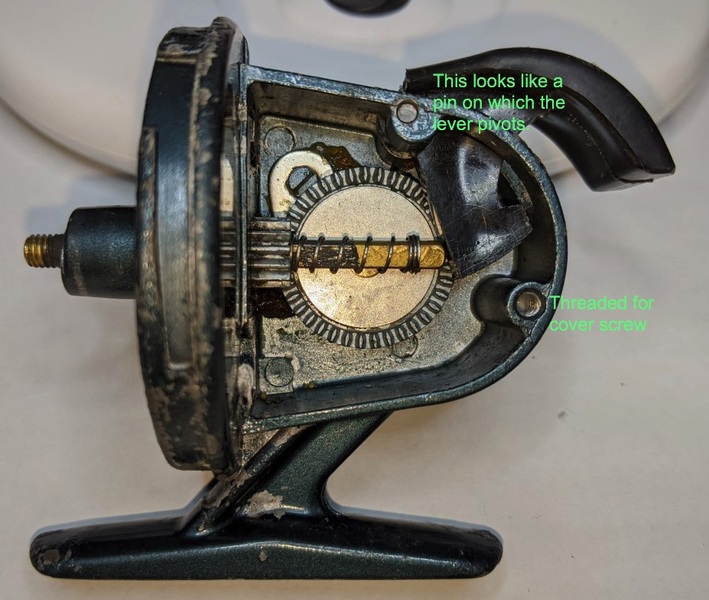 The reel is a 60s Japanese Roddy 110. I bought it to practice before attempting a better example.
I've got almost everything off but the gear train.
I appear to be blocked by the pin on which the lever pivots, highlighted in my top comment. How would you get this pin off/out? I can drill it, but I wonder if there is a better technique that has escaped me.