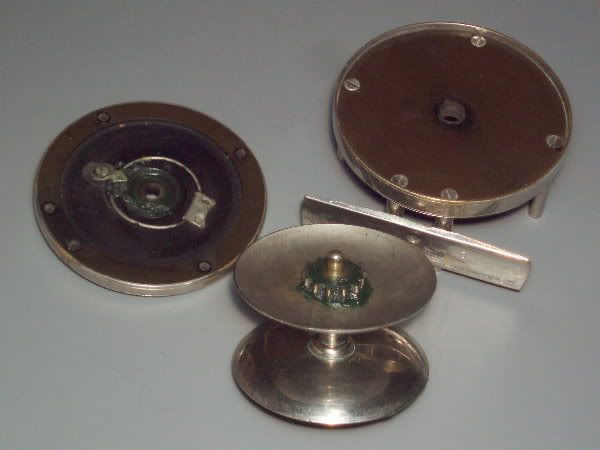 I posted before in parts, looking for someone that had a spare spool for a JVH No. 2 single action fly reel.
This reel had a tooth busted out of the drag gear.
No luck.
After a bit of head scratching, came up with the idea to try arc-brazing a buildup on the tooth. Turned out the problem was I couldn't trust that any of the machines I could find would have a low-enough amperage to do this safely. I ended up taking it to a jeweler that is noted for custom work (and I've used before), assuming he would use a micro-torch. Turns out they had a laser for this. So I had it laser brazed using a good silver braze metal. The beauty of this repair method is that the heat is highly localized, preventing thermal damage to the rest of the piece.