All
This is a good way yo save money on vintage or newer tackle.
On the 'Bay I found a Heddon-Daisy in poor cosmetic condition- the paint suffered from corrosion and blisters.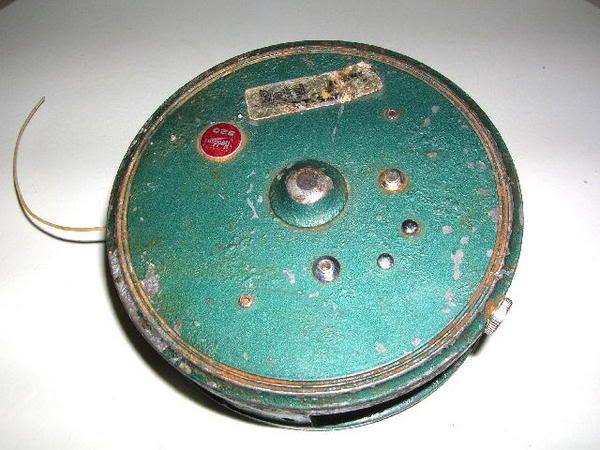 It would be pointless to buff it out unless I could be certain of the metal's integrity. Conversly the reels innards showed that the spring, pawls, and adjuster were all in good form -everything worked well.
So began by using Citrus Strip to take down all the paint to bare metal. I am hoping to give it a faux worn leaded finish like those found on "spitfire" Hardys'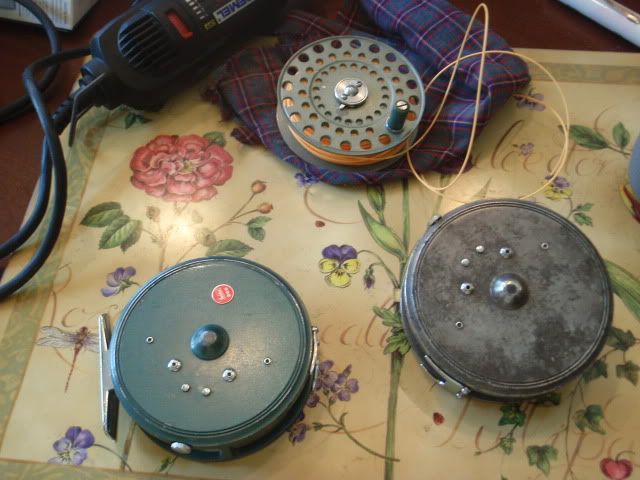 Following this I took 0000 steel wool to work down any residual paint and flush out any pittting or inperfections:
Satisfied with the results I polished the reel using Flitz and reassembled the remaining parts.
Tonight I mixed a small amount of JB Weld and matched another makers foot to the reel. So far so good. This repair came as a suggestion by another board member who employed the same solution/repair for his own Eagle Claw reel of the same vintage.
When the J B Weld has cured I will take final picutres including the re-attached red on silver "Heddon 320" badge. It's not bad for a $13.00 investment.
Updatded photos whith foot: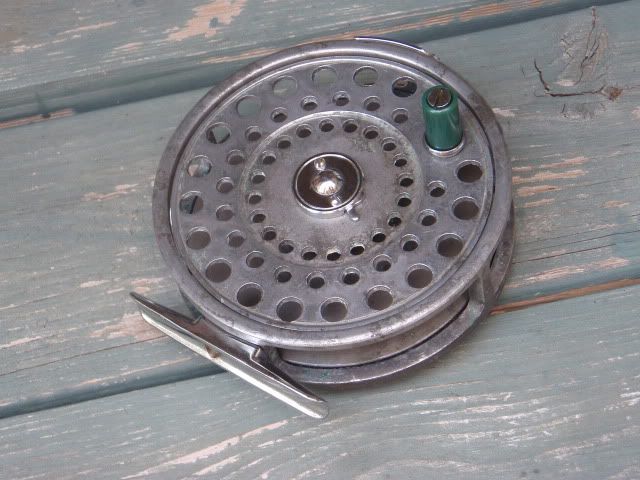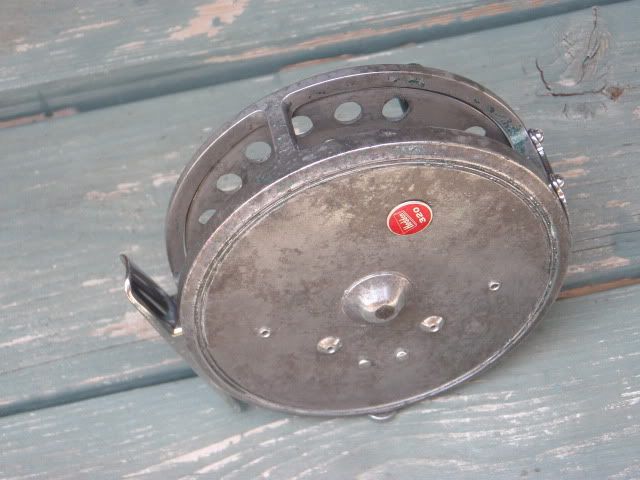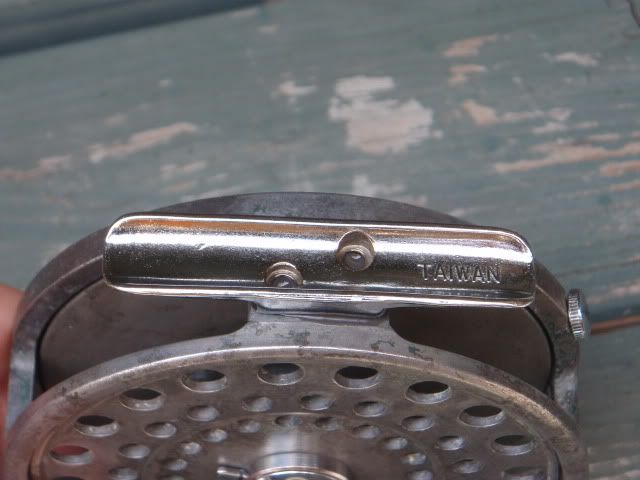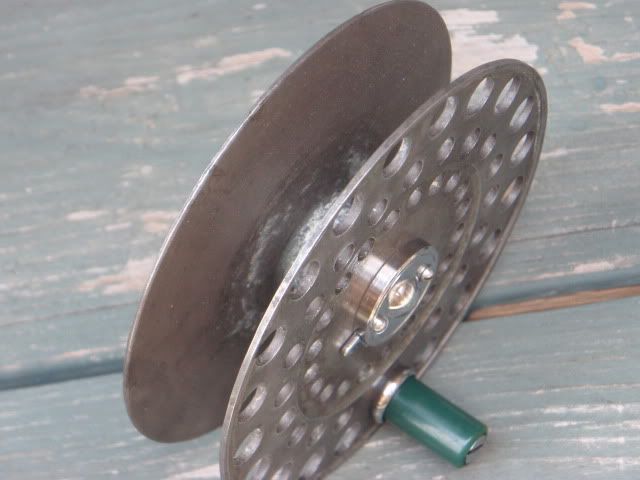 Les