I just got this reel in a trade and was impressed by the workmanship put into this reel it was well thought out ! It is very heavy and I didn't think it was made of aluminum but a magnet will not stick to it so I guess it must be aluminum ? The side plates are cast then machined and spool appears to be cast then machined and is one piece again very heavy !! It has a very heavy industrial paint finish and it's still in good shape. The side plates are 7 1/2" and spool is 4 3/4" wide. Here are some pics of reel.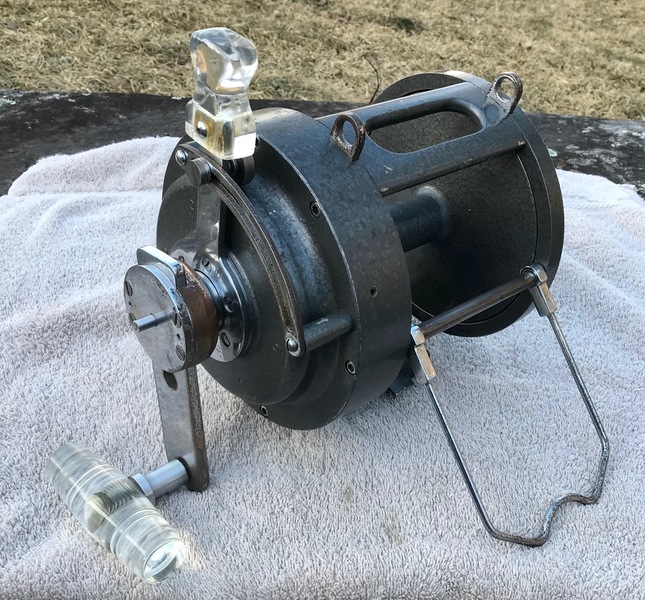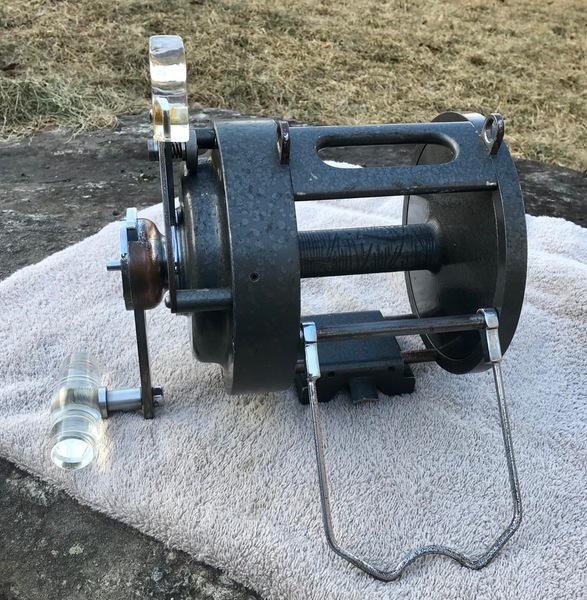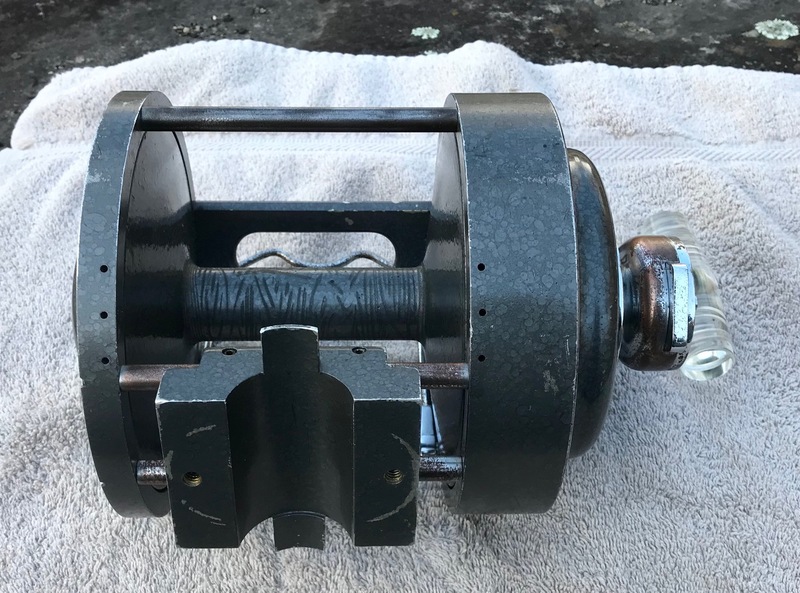 I took reel mostly apart but did avoid the lever drag assembly as it was working fine. The reel is direct drive and line is pulled in from bottom of reel like the early reels of Fin-Nor, Lee's and others. The drag seemed very sticky and when you backed drag off all the way to release line it was way to hard to pay out line so I knew it had to come apart. Reel came apart very easy some one thought to put a good amount of grease on all screws PERFECT !! The handle has a neat two position option by pressing spring loaded button in center of handle you can make a short or long throw on handle. Pics below.
The drag was a series of brass or bronze discs sandwiched between some stainless steel discs held in place by an aluminum bracket with gear type slots. The aluminum bracket / retainer was the only design flaw I found the teeth had corrosion on them and that is mostly the problem with the drag functioning poorly. I cleaned teeth out then cleaned all drag discs and put all back together and now I have good free spool and drag has way more pressure and is also very smooth !! I wouldn't hesitate to use this for BIG fish Tuna, Marlin or big Sharks I think it would handle all !!!! Only down fall is the 1 to 1 retrieve !! The reel also has double dogs that work perfectly see in pics. Here are pics of drags and inside of reel.
Thanks for looking !! John Taylor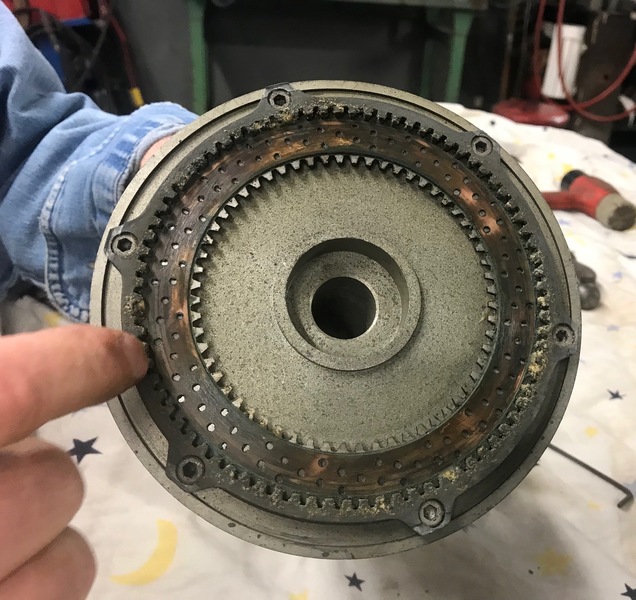 I also meant to add that it has the old style rod brace like on a lot of Kovalovsky reels plus it once had a rod clamp on it. Any one ever seen this reel before or one like it ??? Any info would be great !! I would guess it was made between late 1940s to early 1960s but that is strictly a guess !!
John Taylor