My fellow collector / friend / partner and so many more places in my life filled by Ray Hodges is no longer with us. He has passed. I needed something special as a small memorial to Ray in my world. The first piece of work I had ever had published was about a reel purchased by Ray from a Langs Auction. The reel was a 1940 Edward vom Hofe, Commander Ross 14/0. When Ray purchased the reel it was a chrome plated version and was very rough.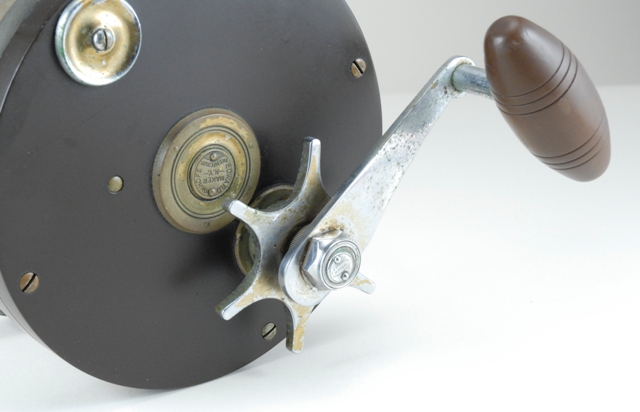 The spool had been soldered. We talked about restoring the reel and I suggested to Ray to removed all the chrome and polish the German Silver. There was also a mechanical problem with the reel. Ray, being a very capable mechanic accomplished almost all of the restoration himself, he did farm out the spool because it needed to be spun on a lathe to remove the solder. He worked out the mechanical problems and finely polished the reel.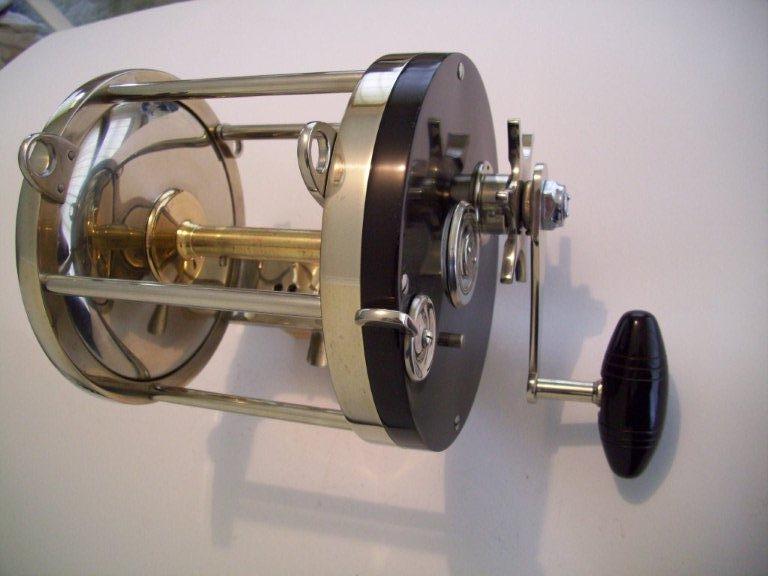 The entire process was documented by me and published in the Reel News magazine, (Volume XXI, #5, Sept., 2011). Anyone interested in restoration process of this reel can see it simply by ordering a back issue of that release...……………….. So, the restoration was complete and the reel stayed in Ray's collection until he passed away. I wrote the gentleman that is liquidating Ray's estate and worked out a purchase of this reel from Ray's estate...……………. Then the unthinkable happened, the reel was extremely damaged shipping it back to the USA from Brisbane, Australia. The irony was not to be believed. This, in its rough condition made the trip from the USA to Australia, unscathed; but after restoration, and being shipped back it was heavily damaged...……………………
I was heart broken by the event. After all insurance settlements were complete, I decided I would repair the reel, knowing my skill level would not be able to even faintly bring the reel back to its former glory; but I had to try. To my surprise, Dr John Elder came to my rescue and offered to repair the side plate. He told me that he had success repairing other vom Hofe reels, so I packed up the head plate and all related pieces and sent it off to California...………………. The results were literally amazing. Dr. Elder saved my reel. It is now sitting in a new glass house in my office shelving unit where it will reside until the next custodian comes along. That will be many years down the road because Ii now can look up every day and see Ray Hodges creation. It keeps Ray's memory alive for me in my little world...…… Many thanks to Dr. John Elder for this save, it had very deep meaning for me.