3 of Hardy Brothers largest "game" reels.
9" extra wide Fortuna with auxiliary brake. Made of duralumin.
9" Fortuna reel made of Monel metal. Only 5 of these made. In a rare Hardy "box" leather case.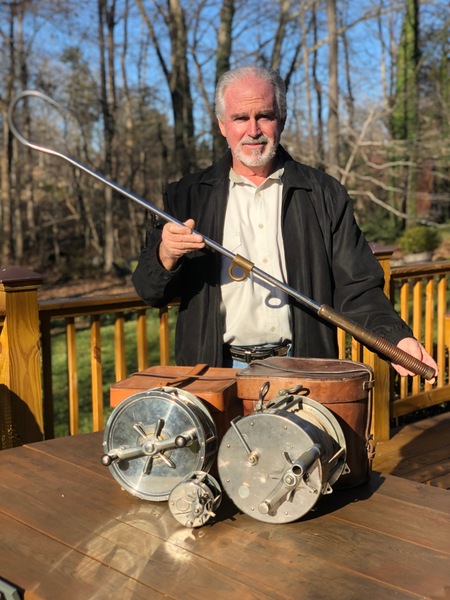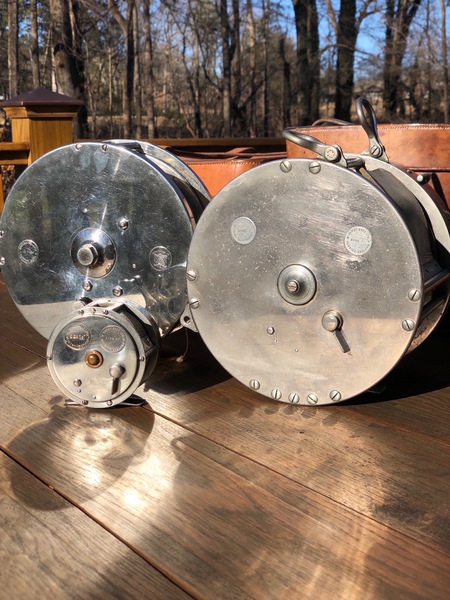 8 1/2" Zane Grey. Only 15 of these produced. Note the large "free-spool" lever on the front rim. Only one of these seen to date. Also note the harness lugs mounted on the top and the large bicycle grip.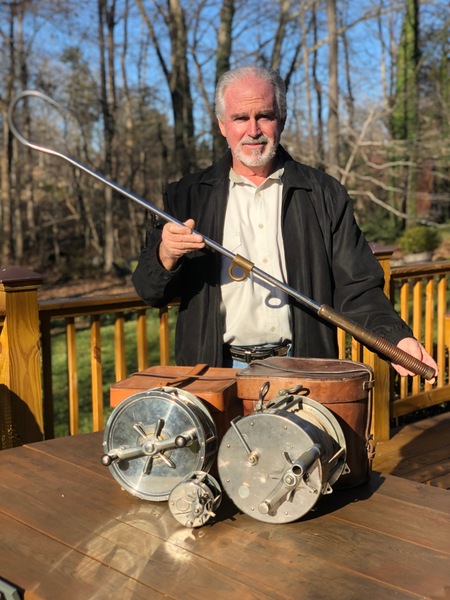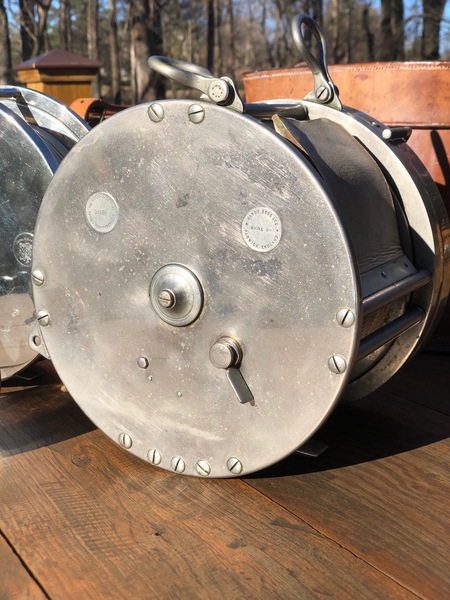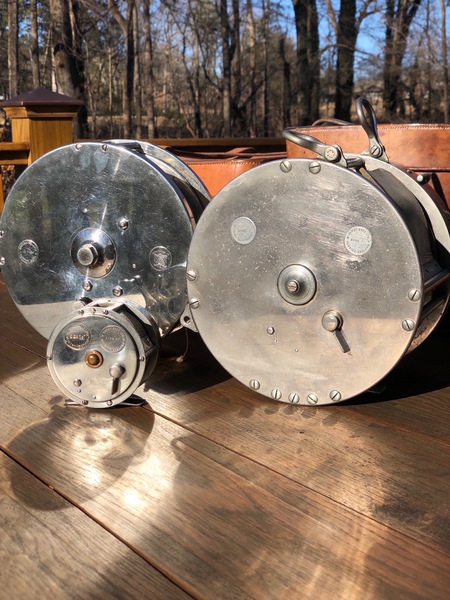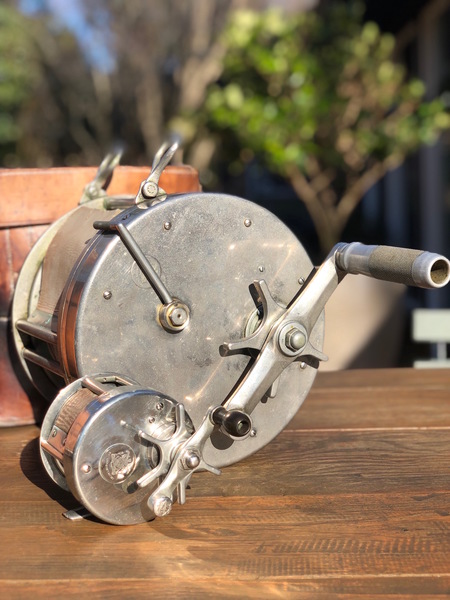 3 1/2" smallest Zane Grey for size comparison. Only 13 of these made. Rarely seen White-Wickham gaff.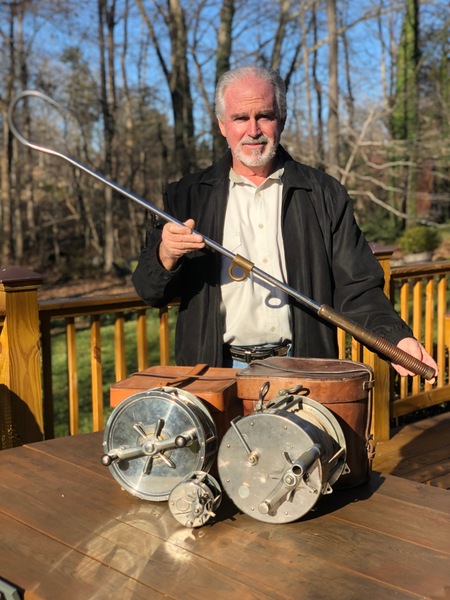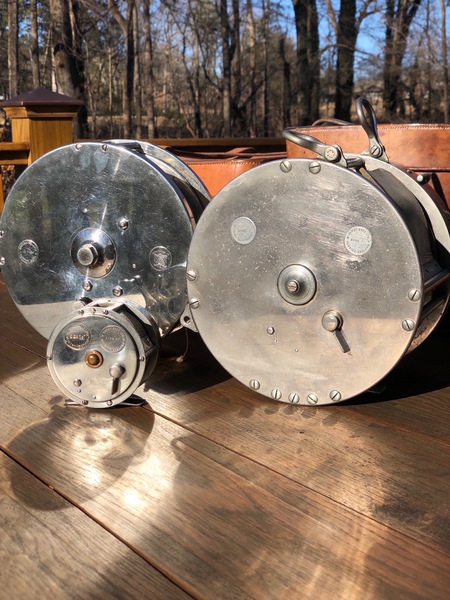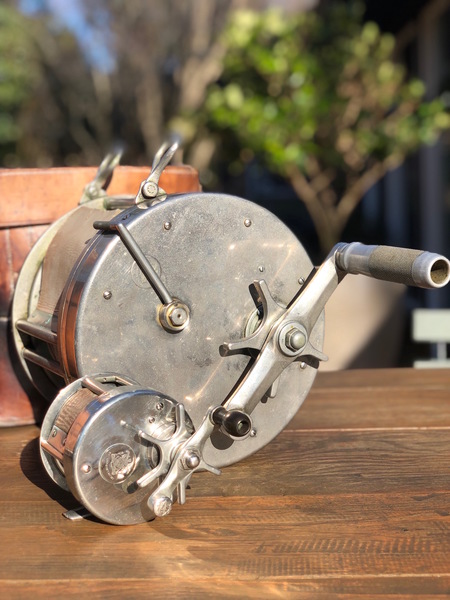 Enjoy!