Hookie day Friday, began the day with two 2nd grade classrooms from the nearby Christian Academy, releasing their TIC fry into a great upriver section of our tailwater (maintains 55 degrees throughout the summer)
The owner of this fine property on the horseshoe bend has blessed us with lease access, in spite of grumbles from his neighbors and their association.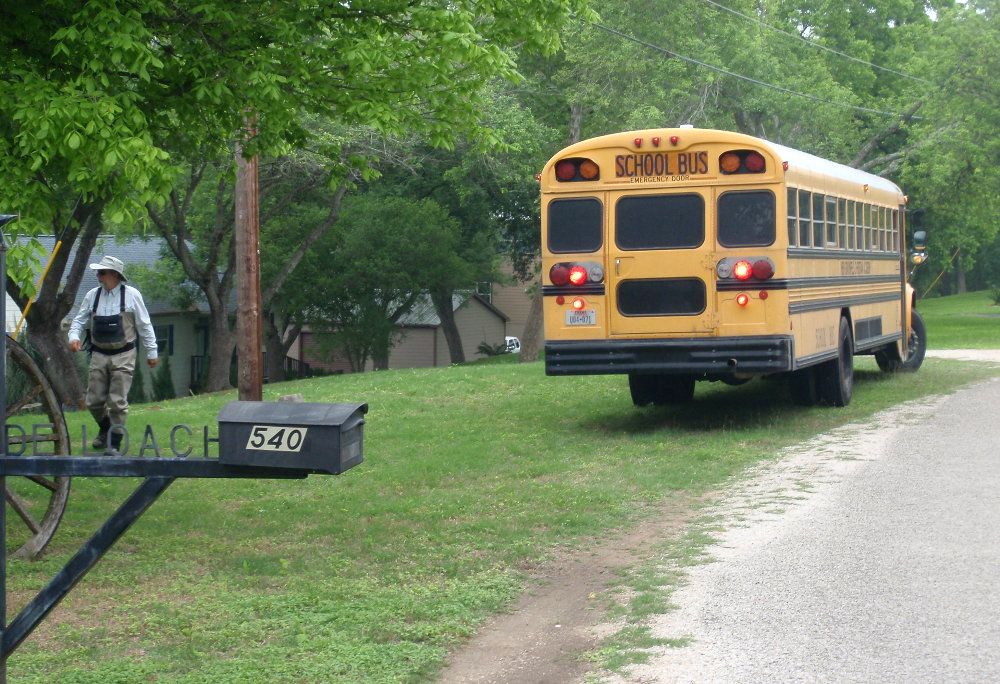 Several dads turned out to help, and they were as excited as the kids, but did a better job of constraining it.
It was somewhat akin to herding cats, though for 3 moments in the event, the kids were still and quiet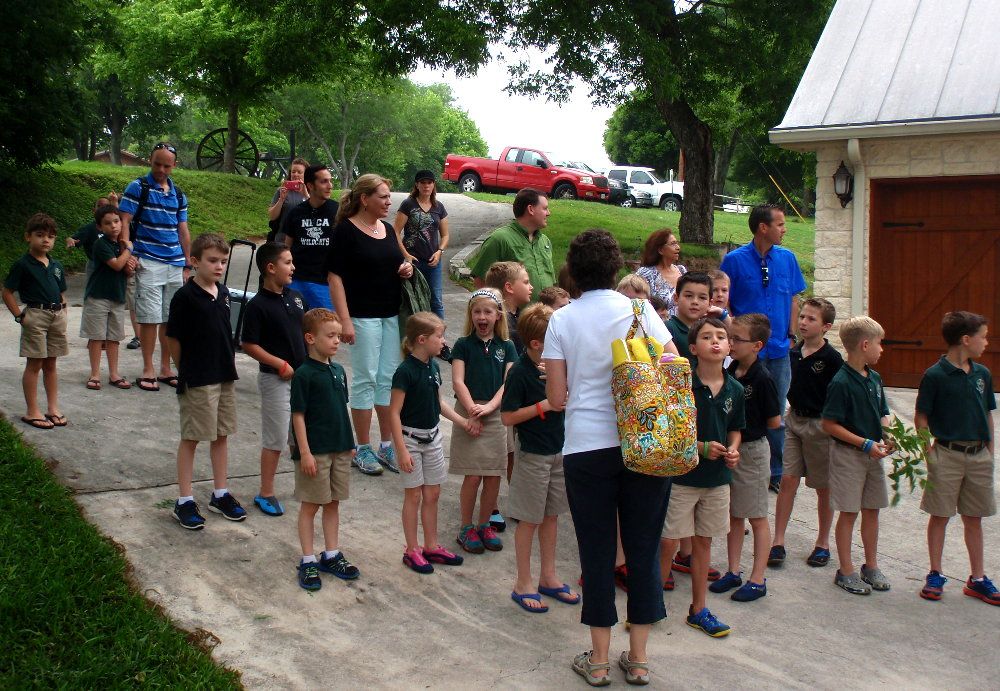 Instructions from the teacher, posing for a group photo with the cooler of rainbow fry, and prayer to open the event - great way to start, though it missed my favorite close - "and put us on fish"
We were also blessed with a nice break in the rain for this event
Every kid got a chance to net and release their fry into the river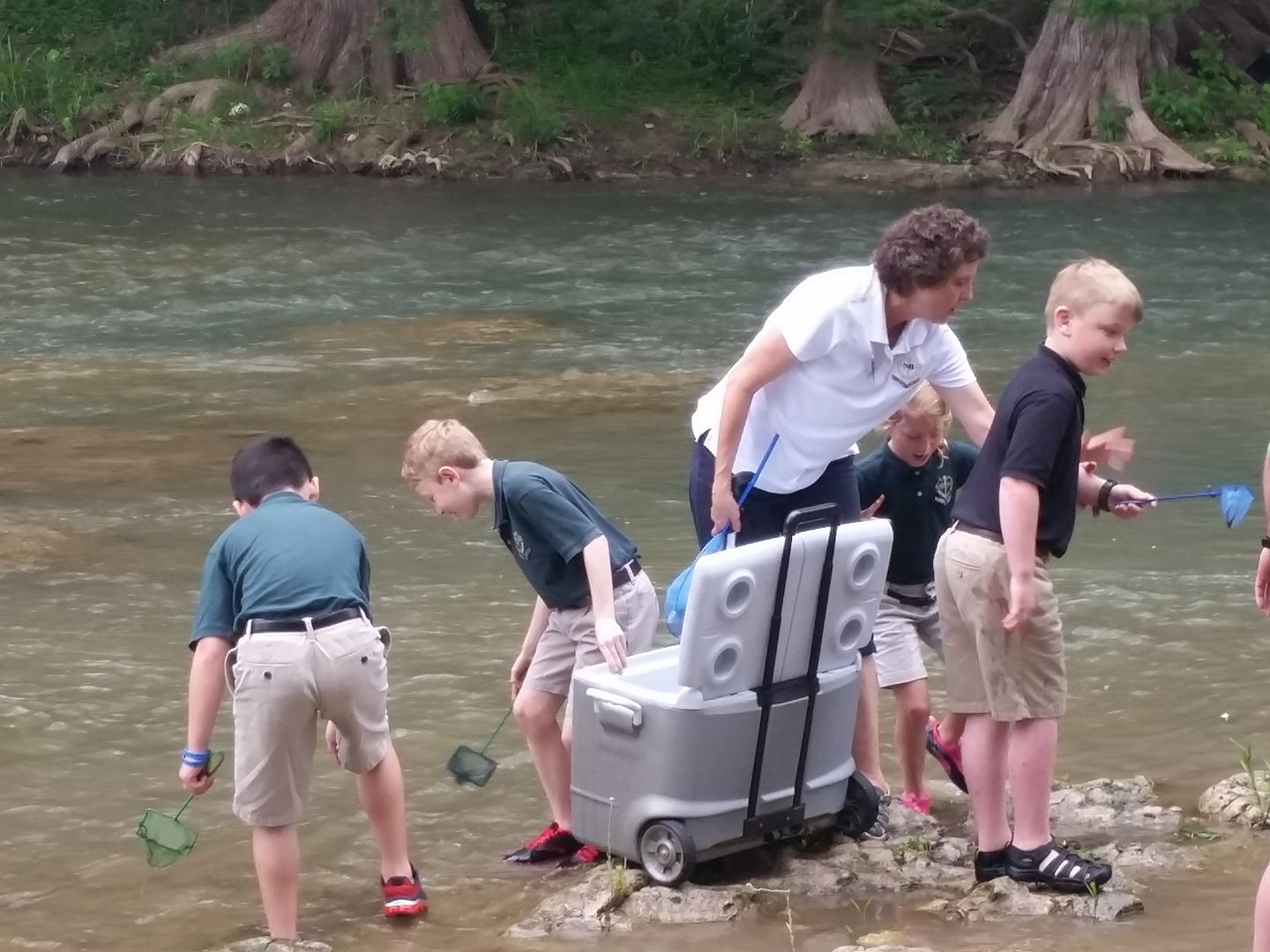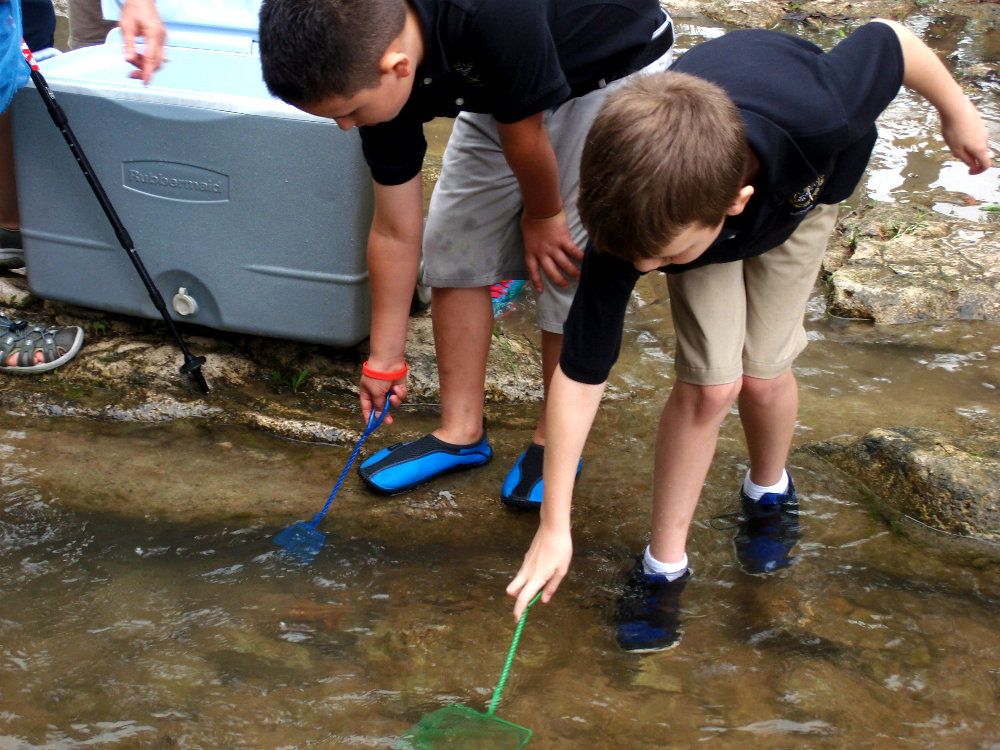 And who should be down from Waco to fish this lease site today, but my buddy Dale, a theology professor from Baylor
I tell you, though, Dale is a Distinguished professor of tightline nymphing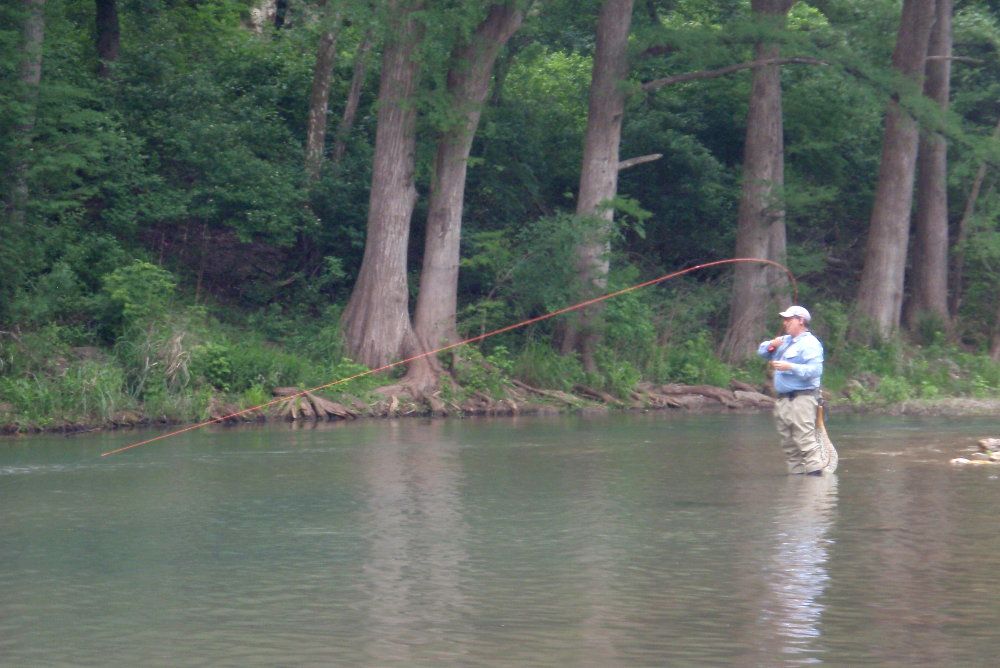 Between Dale and his compatriots, the kids got to see 4 rainbows caught, and Dale brought a really nice one to the bank for the kids to see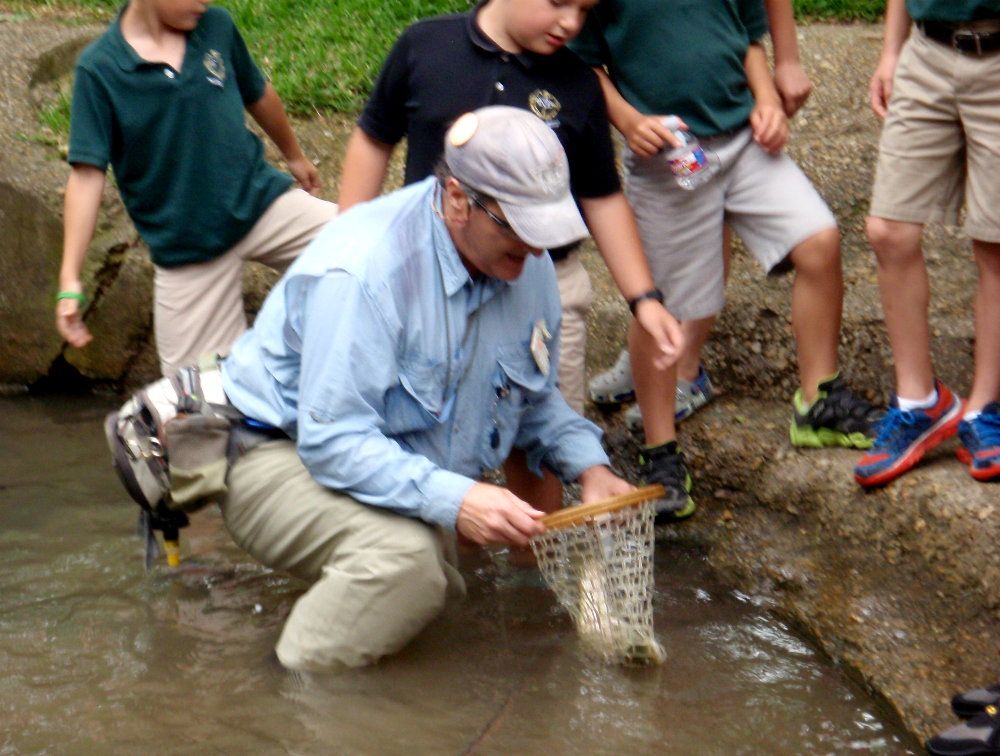 It went off without a hitch - no one fell in - that was my turn later. It made the local newspaper, which is always good press for GRTU.
So Jimbo and I went downriver to fish the next access down - great drop from a riffle into a flagstone run (think BWO water)
There is some spooky erosion-sloped flagstone along this bank and sure enough, when my first fish went for a stroll, and I went to follow, I did the Buster Keaton banana peel thing on my first step, landed on my sitbone, Thomas rod in the river. Recovered enough to grab my rod just after the current got it, and still managed to walk the fish down to land it.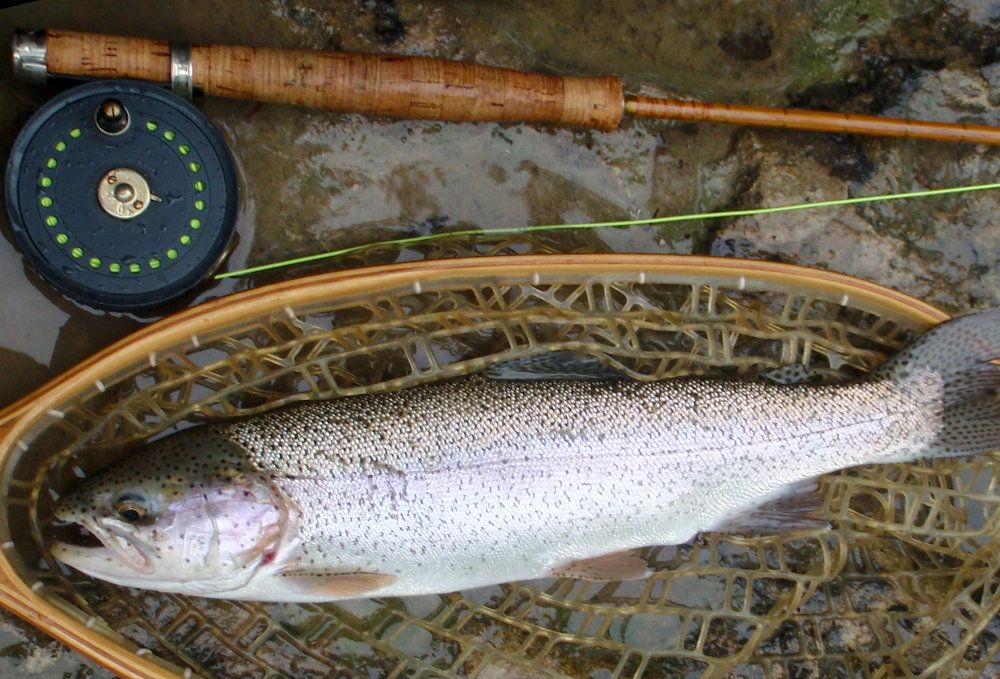 A couple more each for me and Jimbo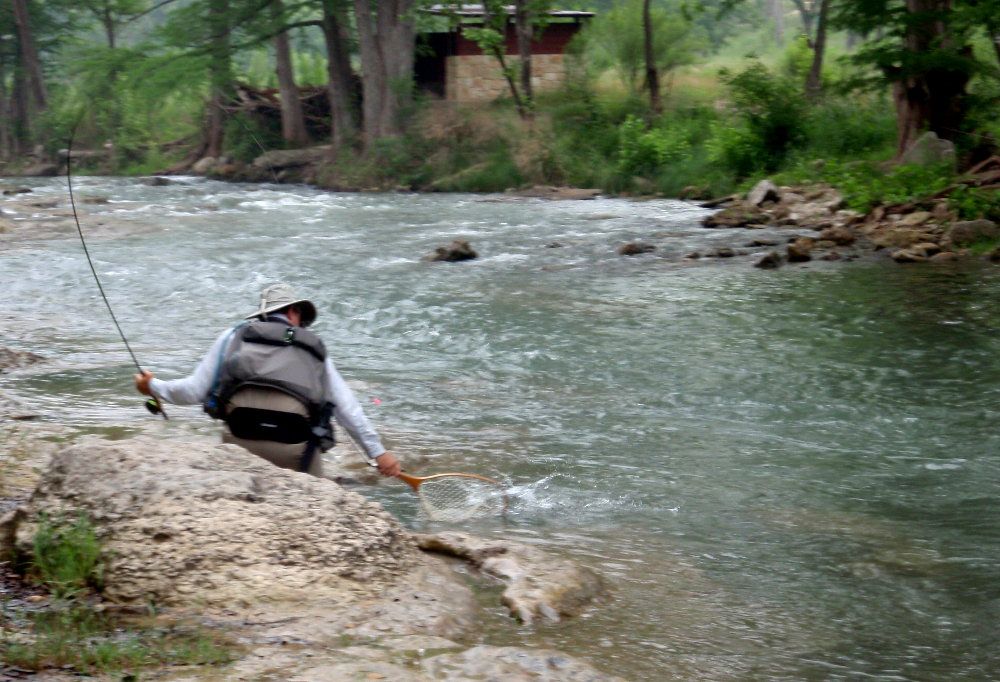 I see Jimbo sitting on a rock. He tells me he's having a cardiac event. We wade back across the chute, tediously slow climb back to the car, and I'm spooked by his elevated respiration. Of course the aspirin and nitro is in his car - we made it, and sat him on his fishing stool. He won't let me call an ambulance, and I nurse him through the edge of consciousness from the nitro pouring cold water over his head, and telling him the story of when my mom killed my dad. Seriously, my dad has low blood pressure, only one kidney, and the kidney medication one morning made him pass out. So my mom, who always believes what solves her problems should solve everybody's, puts a nitro tab under his tongue and stops his heart. Luckily, Bulverde EMS is close and responsive.
After a half-hour Jimbo is walking again, making phone calls to the Doc he was going to meet and fish in the afternoon. I spend the next hour with him and he's back to normal in no time, and of course he still meets these guys and sets them up at the same spot Dale was fishing above. I didn't even know he had one a year ago, but he said this was his first angina, and he promised to head straight to his cardiologist. Turns out he and my mom have the same doctor. All in all, a prayer-saturated day.