I have been poking around looking for a decent picture that shows off some old tackle in action and came across this: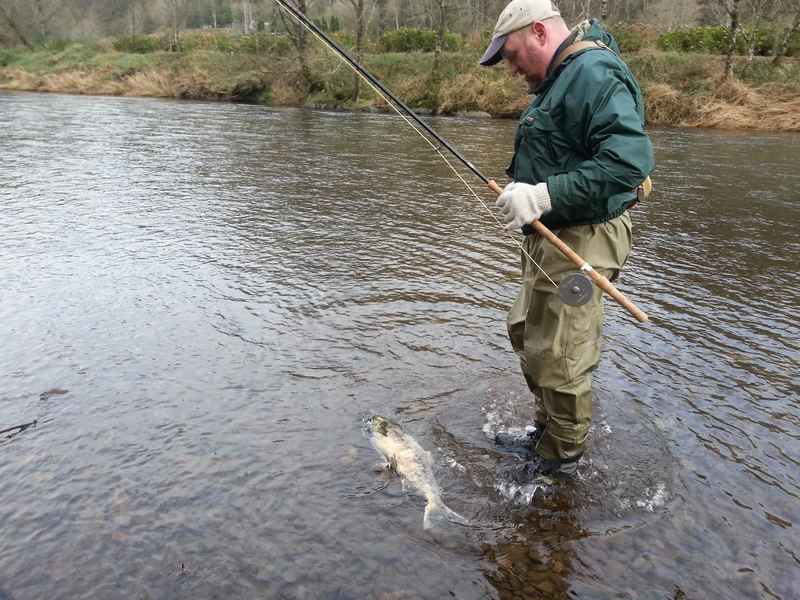 Chum salmon male on the Oregon coast, November 2013. The rod is a Bruce and Walker Hexaraph "Bruce" 14ft for 10wt, and the reel used was a Sharpe's of Aberdeen The Gordon 4" reel. It was a good day there and that rig has been really fun to fish with.
Here's another closer up with a female chum with the reel face:
Hope you enjoy the pics!