Just got back from Maine after a week's fishing at historic Tim Pond where many of the early rod makers went to test their new wares. The meet was hosted, as always, by ORCA member, jeff Knapp and many other ORCAns were in attendance, including Dan Brock, Lorne Hirsch, Jerry Girard, and Jim Higgins. The theme was more about fishing antique bamboo, but everyone brought classic Montague, JVH, EVH, Hardy and other classic reels to match with those rods.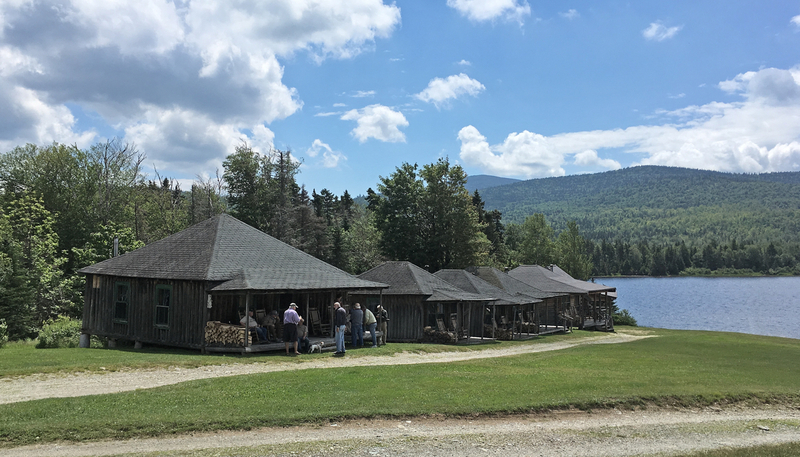 The target? Brook trout...a most beautiful fish:
The reason the Brookies were game to fall for our efforts? Hexagenia hatch was on: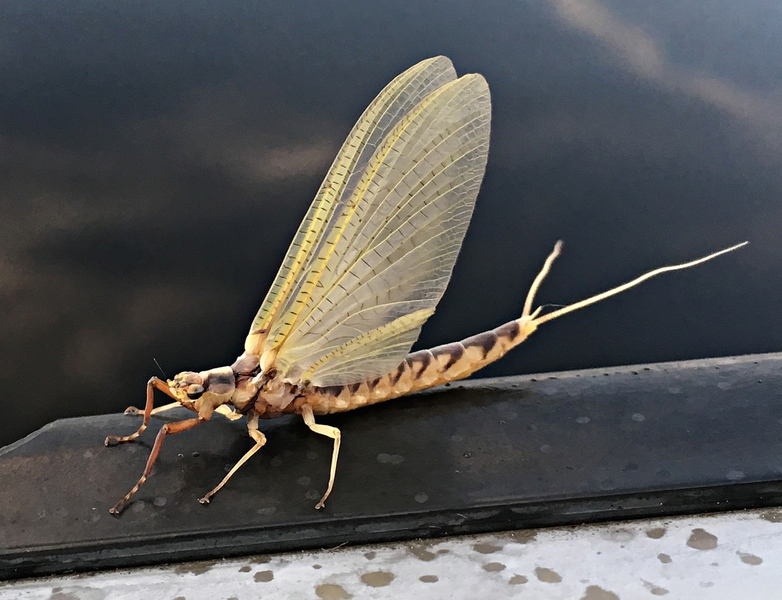 The competitors for us folks, standing in boats and waving sticks? Loons! Excellent fishers..excellent thieves if you dally too long bringing in a hook-up: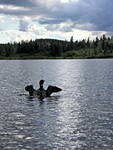 As with most fishing, it was pretty slow in the afternoons, but mornings, and especially evenings, were the times when things got active. Fish or no, it was just so beautiful, it hardly mattered whether we hooked up or not (okay, I'm lying there):
We also took a field trip to the Outdoor Sporting Heritage Museum in Rangeley, to see a New F.E. Thomas display put together by Bob Stewart and Jerry Girard. That's author and all-around good guy, A.J. Campbell on the left and part of Bob on the right. Jerry also has a magnificent early gun display at the museum and there are scads of other displays about Carrie Stevens and her flies as well as a Stan Bogdan display. If you are anywhere close to there, a stop is a must!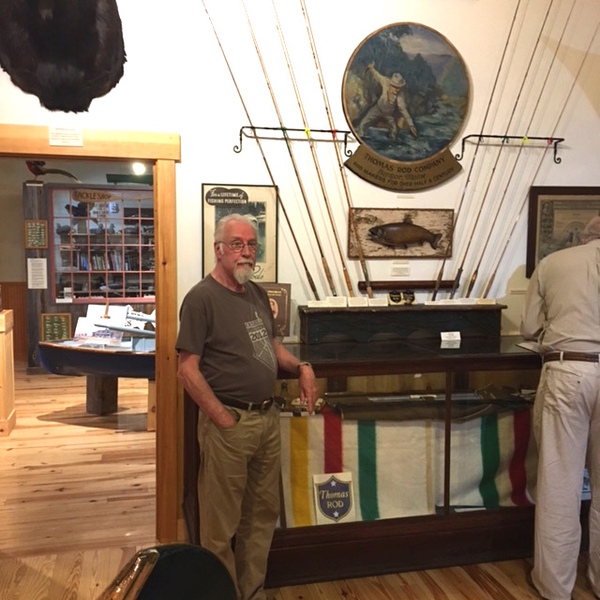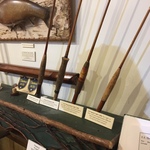 jeff also was kind enough to put me up along with my Left Coast fishing partner and sometimes surgeon, Rex Eads...the MontyMan...before and after the trip to the lake.
We got in a side trip on the way home so Jeff could show us the burial site for the object of his recent rod making research, Charles Wheeler: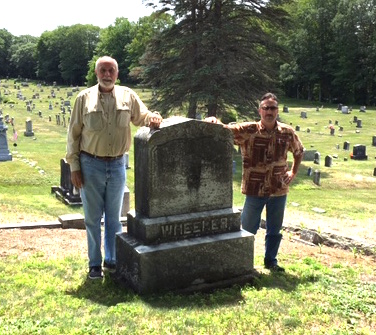 Jeff and wife, Cathie, have quite a menagerie...I got to know their latest edition, a very friendly Lioness:
(I did a mirror test on her just to be sure....incredible mount!)
The intrepid Bob Golder, who took several of the above pics (thanks Bob!) not only used his favorite Payne rods, but occasionally enjoyed the peace and serenity of his canoe.
I'm already saving up my miles for next year! Thanks much, Jeff!