My buddy Doug Whittington "KIWI" from the ORCA board flew up from Maryland to fish with us up here in NewEngland off NH. We chartered the "Lady Merrilee Ann III" from Eastman's Fishing Fleet in Seabrook NH. and had 37 of us on the boat. The weather was nice just a bit breezy and cool in the morning but it was really nice later in the day ! The fishing was slower than it was a few weeks when we fished but we all got some nice Haddock and a few cusk and some nice Cod which unfortunately had to be thrown back . We did have ball fishing and making side bets on "Next Keeper Fish" !!! Thanks for the $10 Doug Lol !!! My girlfriend Brenda caught the biggest Cod and the pool winner was a big Cusk. All and all a really great day of fishing with good friends !!!! John Taylor
First pic is me and Doug with a Cod Doug caught.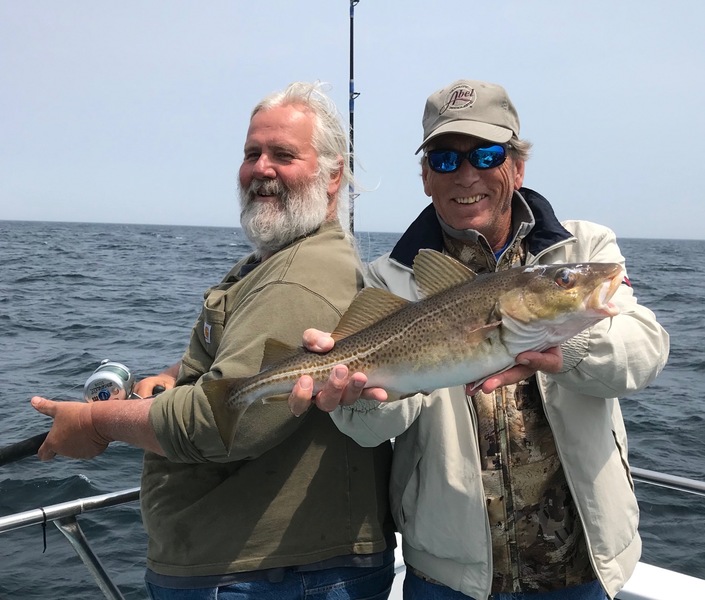 Next me my girlfriend Brenda and Doug with a nice Cod Brenda caught.
Then me and Brenda's daughter Nicole who is 1st mate and Capt. some days with a small Cod I caught.
Next Nicole with a Wolf Fish caught by Dianne which also had to go back ! Protected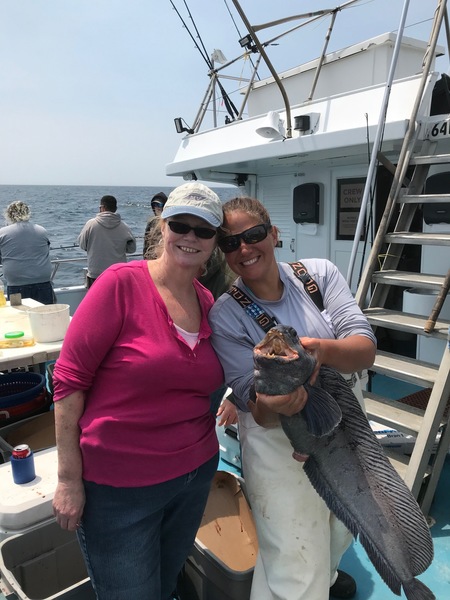 And last me with a small Haddock.