End of July I was fishing the river Stjördal in Norway.
This was our normal fishing trip. 3 generations.
My father, my son and I. My wife Tania was also with us, but did not fish)
Enjoy some photos from our trip.
River photos. It have been a very hot summer without any rain, so the river was very low.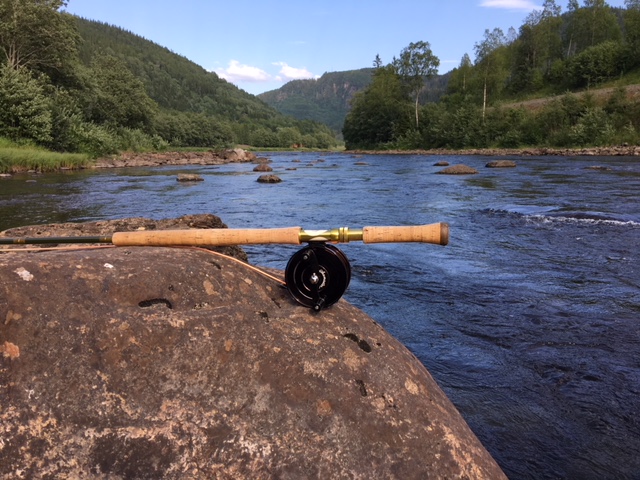 My new reel for salmon fishing - Seamaster
maybe overkill for salmon, but a very nice reel to fish.
I got the only salmon that we had the whole week. A small salmon just under 2 kg.
And this is the size we dream about to catch. This one was found dead in 1942.
Estimated weight 40 kg when it entered the river
but had 31 kg when it was found.
Good that i fish a reel that can stop freight train
BBQ at the river side.
View of the farm where we lived and the beat we fished. My wife was walking every day, so she walked up on the top and took this photo.
And the 3 generation team
Looking forward to our next 3 generation trip. Will be next year to the same place.
Best
Jacob