My buddy, Bud Chaddock was fortunate enough to find this really tough LA Coxe 4/0 narrow spool reel. I'm not sure just how rare it is, but I have only seen one other and it's in my collection! At any rate, some very paranoid fellow had spent great effort in engraving his name and XXs all over the place! There must have been very untrustworthy sorts on the party boats he frequented! The foot had been worked a bit as well and the reel was a dirty pig, but definitely a diamond in the rough.
Bud sent it down to see what could be done and I think it came out pretty nice, considering the starting product….left hand pics are the "befores" and right-hand pics the "afters":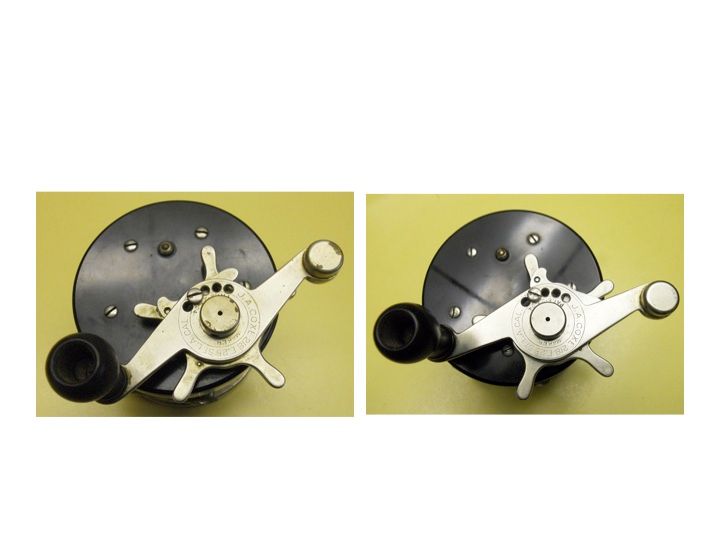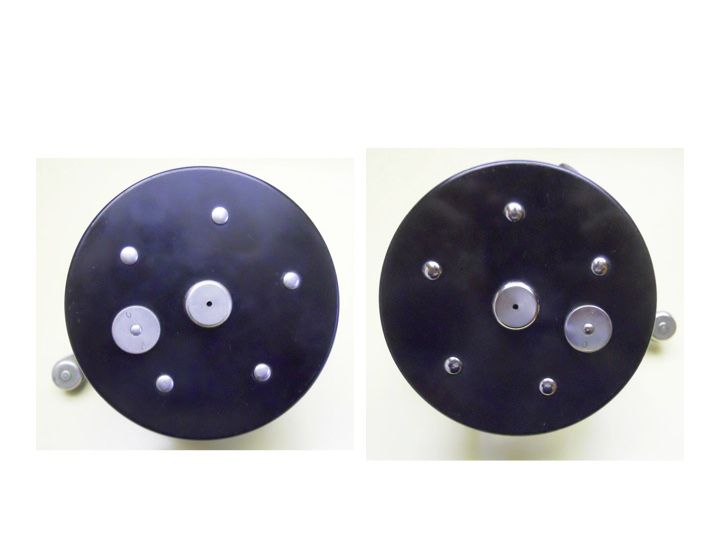 The fellow had even engraved on the back of the handle; a very light touch with a mini-sanding disc on a mototool, followed by three grits of sandpaper down to wet-dry, then steel wool and finally a Simichrome polish did wonders for these spots as well as marks on the reel seat (I LOVE nickel silver!)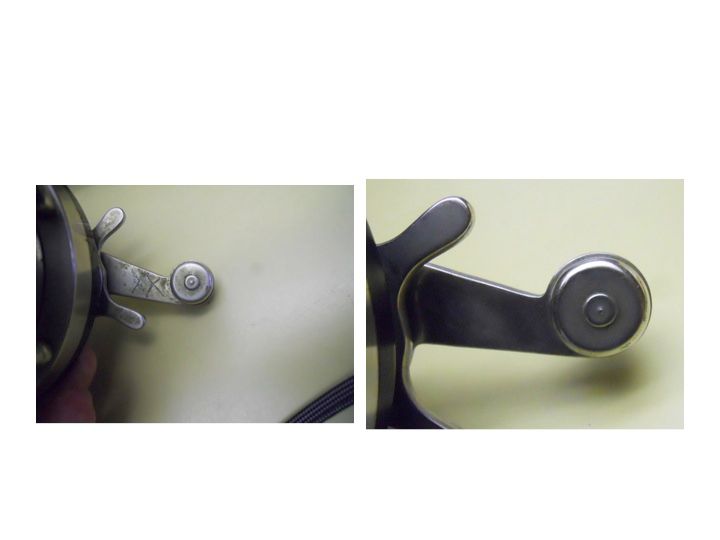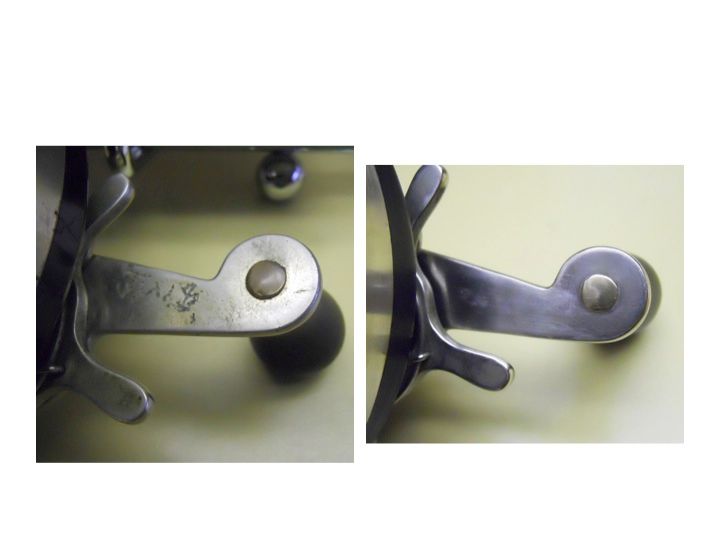 The innards of the reel were virtually as new, so in spite of all the exterior abuse, the reel must not have gotten that much play on the water. The construction of this "screwed" model of the LA Coxe was identical to the 6/0 and 9/0 screwed versions that I have done in the past.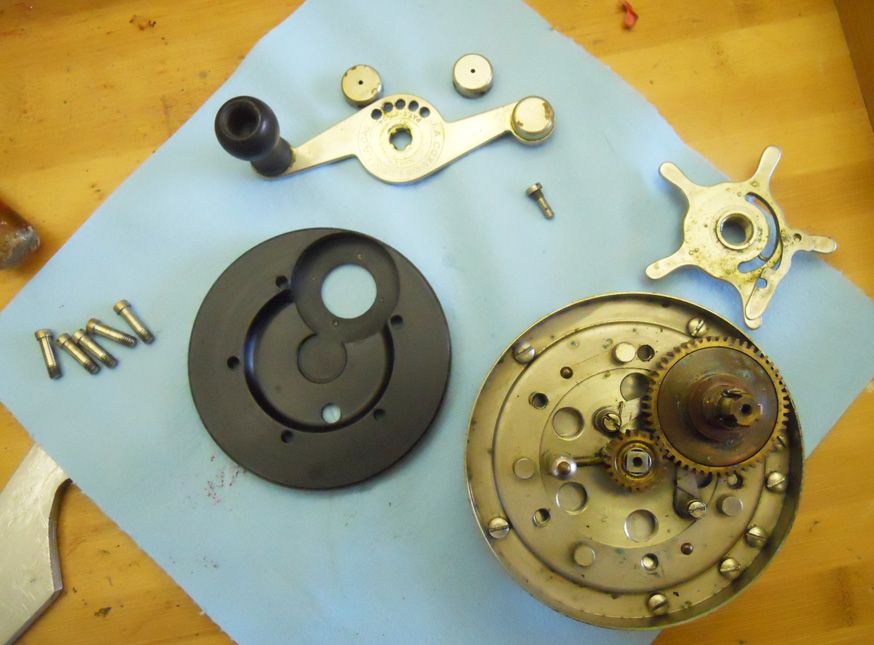 An external oil port on the faceplate allows getting oil directly to the gears and the drag is a double washer system with one washer on each side of the drive gear. Two heavy-duty anti-reverse dogs ensure that the reel has a fighting chance against some serious fish.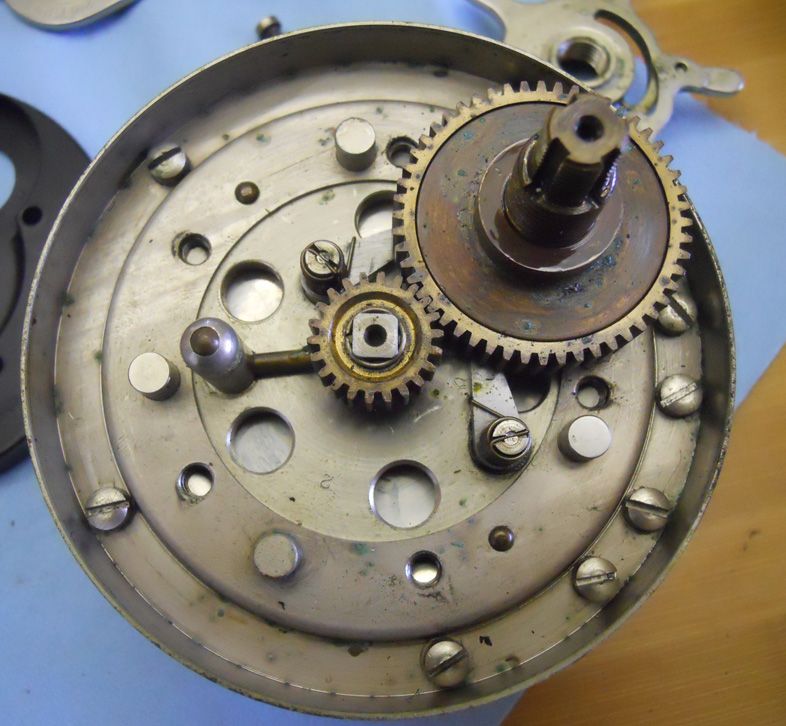 The screwed model is unique in that it has an internal rigid frame with cross-members and foot that are riveted as one piece with the back plate.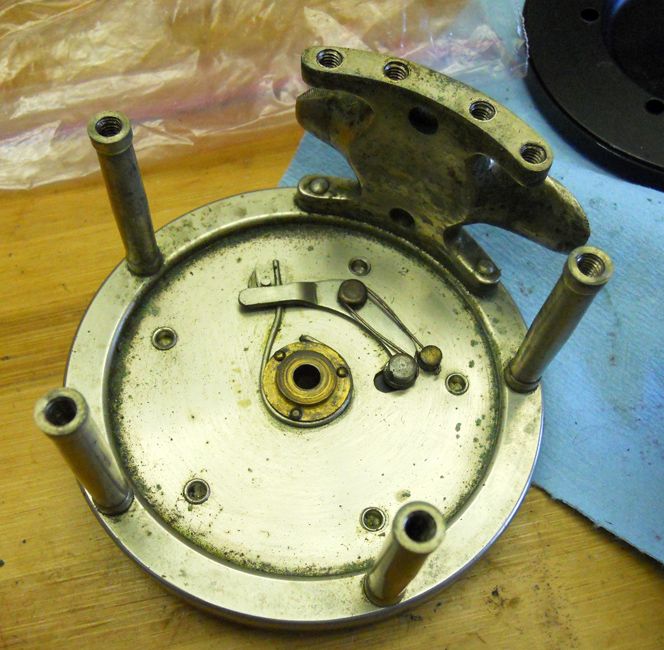 As far as I can tell, the only way to take the reel down further would be to cut the rivets and there was certainly no need for that here!
A clean and lube and it was back together again and on its way back to Bud.