A break in the afternoon seminars, and folks were crowding around Gary Carbaugh and his reels:
Todd Larson, talking reels with fellow collectors today: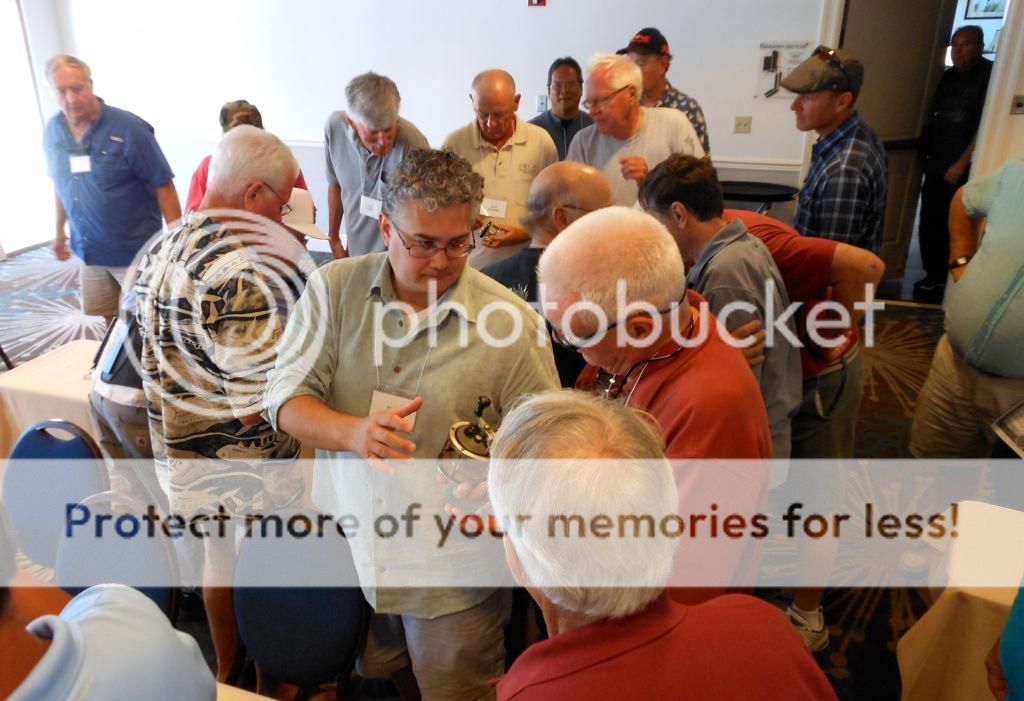 Dan Brock gave a great talk on his collection of rare and unusual reels of the West Coast, including this reel from Chamberlain Laboratories of San Jose:
Alan Baracco, from left, Nello Armstrong and Colby Sorrells gave an excellent presentation on Langley reels, which they covered in great depth in their new book:
Coming up soon: Photos from the casting competition. Here's Dennis Buranek, showing folks how to fly cast. That type of casting was added to the competition this year, and for some of the guys, this was their first time (or so they claimed...
) using a fly rod. Dennis is definitely a veteran fly caster.