Lots of folks here today in Tulsa and a great time tonight making new acquaintances and seeing interesting reels at the Wines and Reels gathering. You would not believe how many reels will be in the auction tomorrow -- two sessions! And the silent auction has some great items in it again this year.
Here's a grab bag of photos from today. Wish you were here!
Richard
But first, I'd be remiss if I didn't show you the flooding in many areas in and around Tulsa. Good thing we're not doing an antique fishing tackle contest this year.
Butch Carey shows off an unidentified reel he brought with him from Florida.
Bryce Tawney brought a reel he picked up in Texas, along with a theory it could be a Conroy, Bissett reel.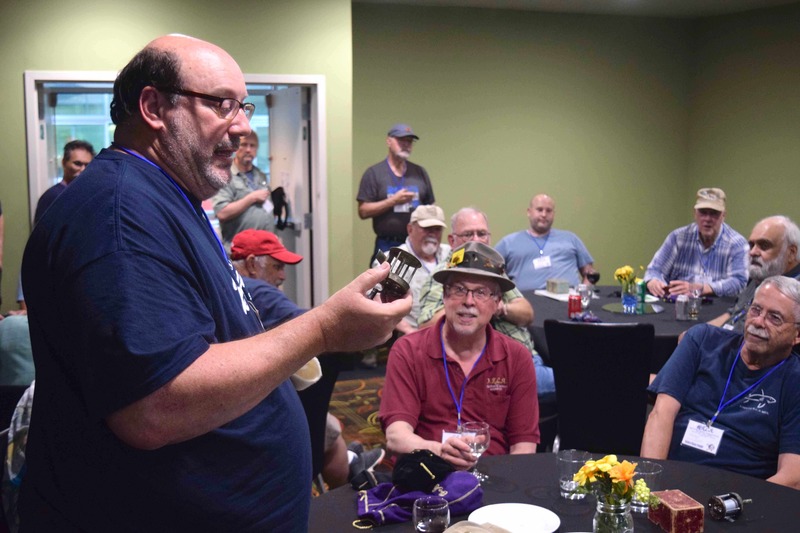 Dick Braun, The Zebco Guy and this year's show host, addresses the group about tomorrow's tour of the Zebco headquarters.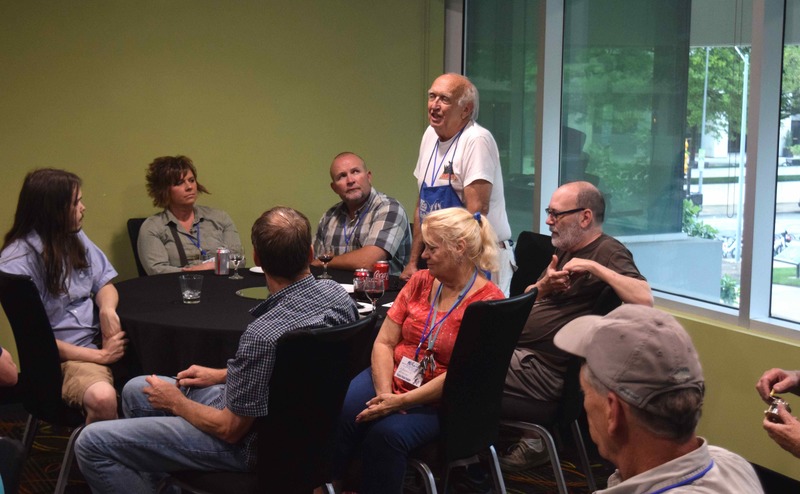 And here's a bunch of Bill Hoerter's reels for sale.
Tom Harwood muses over a finely made, but unmarked, pivoting bait caster.
Club President David Lehmann lines up some of the hundreds of reels up for auction on Thursday.
Past President Betty Barr chats with outgoing VP Paul Manuel before Wine and Reels.
Come back and visit later for more photos from this year's ORCA National in Tulsa!