I've received several nice emails from ReelTalk members who appreciate this pond build at a time of sheltering at home.
Well, I had some contractors mix grass seed and a straw roll left from last year so I decided to reseed the pond berm this sunny afternoon. I also dug up and transplanted a dozen or so of the yellow pond lilies from the older pond. These will spread around the entire pond edge.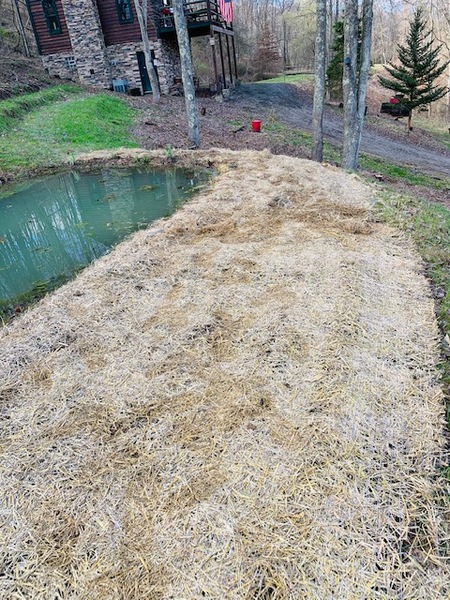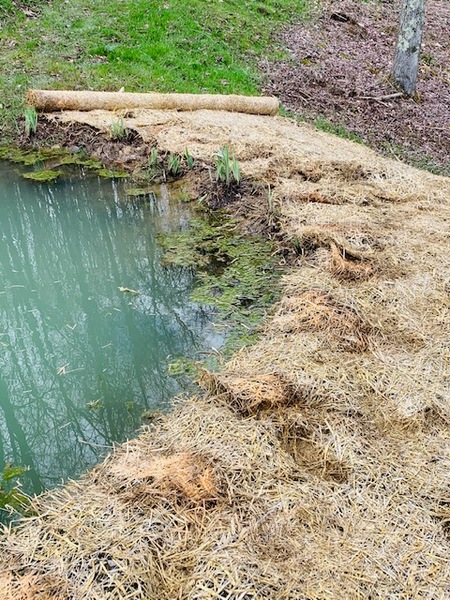 I even had a grass eating expert (with her buddy right behind) stop by to supervise:
Finally, there was the expected spring algae bloom from all of the decaying plant matter on the bottom of this new pond, so I opened the rock spillway a bit to let the wind and current drain it off the surface.