Mike N.
ORCA Founder, 1990
Big ORCA Fan
Posts: 2
Joined: Thu Sep 02, 2021 7:28 pm
~ Thanks for the great pics ~
Great photos! Thanks so much for posting. Truly some incredible displays. I wish I was there.
Star Board Poster
Posts: 8462
Joined: Mon Sep 22, 2003 2:44 pm
One more sunrise over San Diego… beautiful weather, wonderful friends, and lots in incredible reels and displays! Nervana!!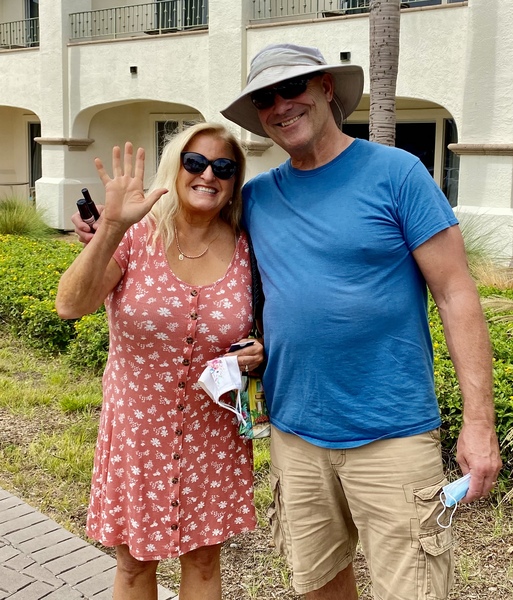 ORCA member since 1999
Honorary Life Member

Specializing in saltwater reels...and fly reels...and oh, yeah, kentucky style reels.....and those tiny little RP reels.....oh, heck...i collect fishing reels!...and fly rods....and lures
Had to stop in at the Marlin Club, founded in 1931. It's San Diego's oldest fishing club. They sound a signal cannon shown below when someone brings in a Marlin to be officially weighed, which they did yesterday. The trophies are really cool, too.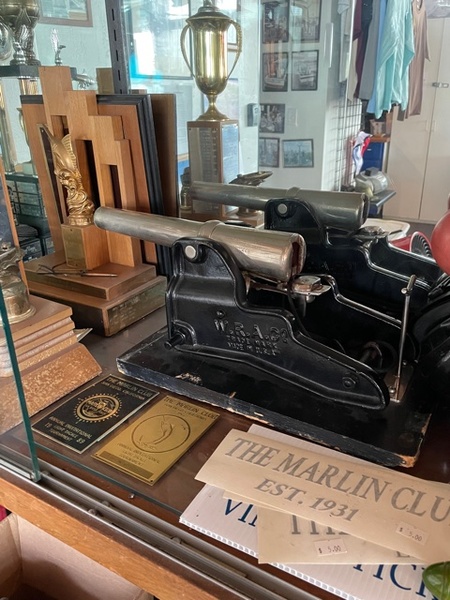 Mike N.
ORCA Founder, 1990
Frequent Board Poster
Posts: 63
Joined: Thu Oct 02, 2003 7:35 pm
Thanks for all the pictures and information. It helps sooth our disappointment at not being there.
I had the privilege of dinner tonight with Dr. John and Linda Elder, our San Diego hosts. Brilliant dinner conversation. We are very grateful for their hospitality.
Mike N.
ORCA Founder, 1990
Thanks for all the documentation of a fun National. Great to finally meet you in person. One correction, though, is that I'm the Reel Talk admin and Matt Wickham is the Web Administrator running the whole system.
Aloha
Brian F.
_________

ORCA Member 1997
Got a spare reel stamped "Pflueger" or a Montague Imperial?
"Caution, objects in reel view mirror are older than they appear."
What a great post; thank you for showing some of the faces behind the names. It would be fun to be able to attend someday.