I like to collect the thread spools of silk casting line that went on the early bait casting reels. In 1904 W.J. Jamison started his lure company, famous for the Coaxer lure, in Chicago. It also sold line, complete with a label photo of "Smilin' Bill." Here are two types of Jamison "thread" spools and some early 1921 and 1922 magazine ads along with a page from the Jamison catalog circa. 1920. Hard to believe these are 100 years old now.
[Note the price differences for the No.5 12# test line…from 75 cents, to $1, to $1.50]
Photo credits and thanks to John Etchieson and Dean Smith.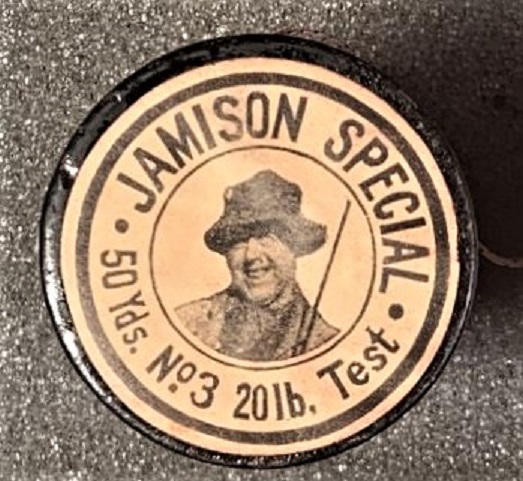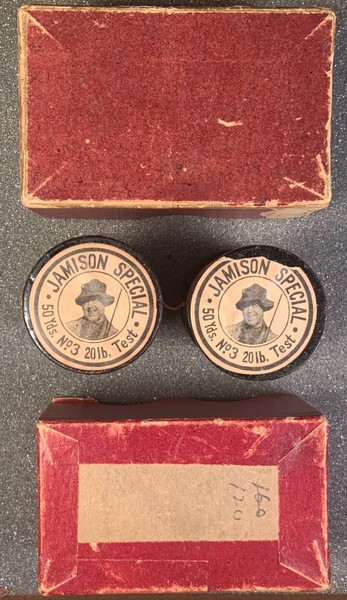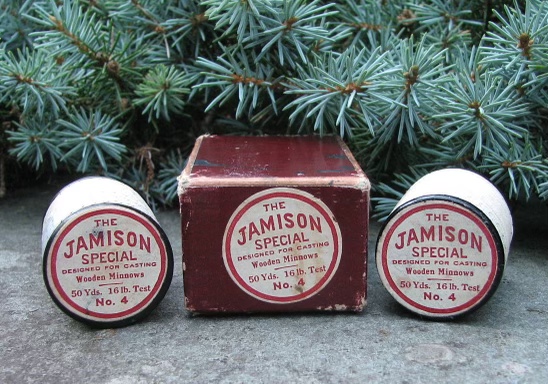 Circa. 1920 Jamison catalog offering found on oldfishinglure.com: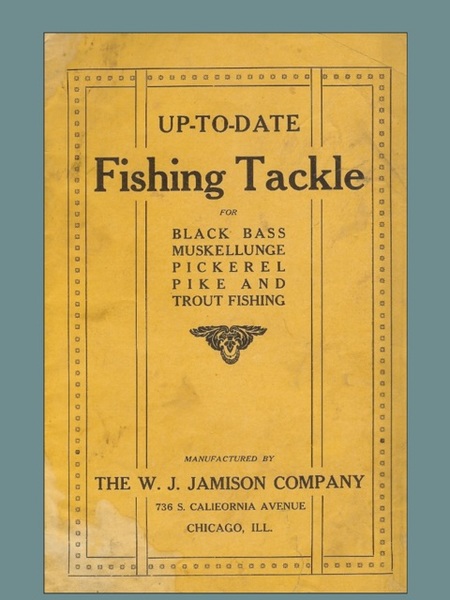 And a 1921 ad in Field & Stream followed by a 1922 ad in Outers' Recreation magazine.