The next time anyone complains about some description on eBay, show them this sword, described as being "in very good condition."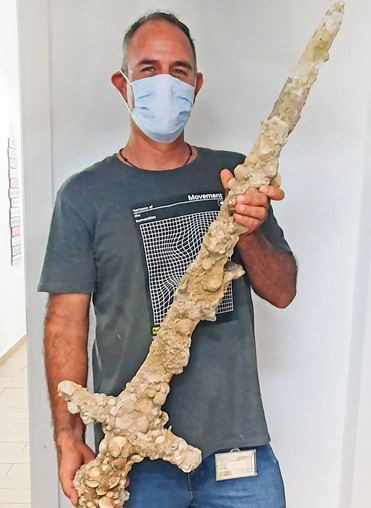 This article explains.
And BTW, the Whitman College history professor mentioned there is both a fellow band member and a faculty colleague of our older son. Now, go get the vinegar.