Here are before and after pictures of a reel I got from the recent Lang's auction.
Before shots are as pictured in the auction.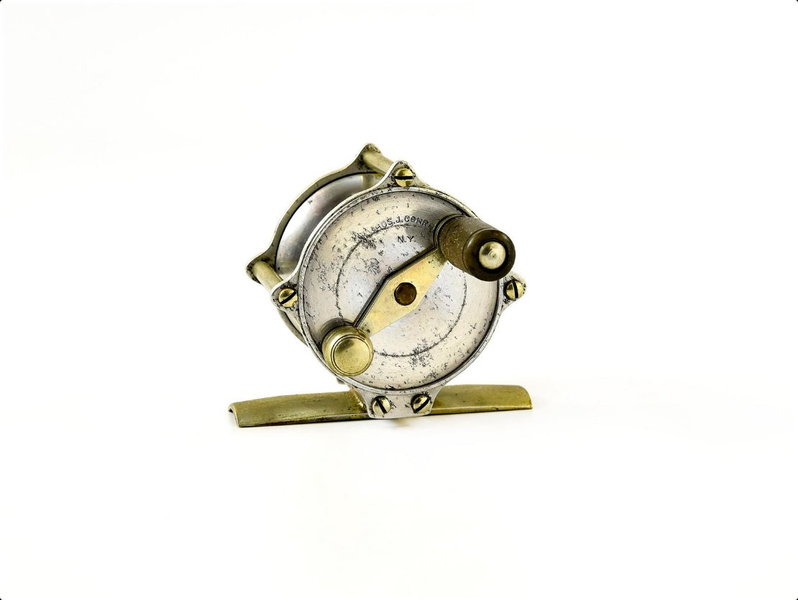 This was definitely a bit risky, but I've been successful removing pitting from aluminum reels in the past ...and I've been unsuccessful too !
Unfortunately, the "
T
" in "
T
hos" was
T
oast.
I started with pumice stone, which removed the pitting, but added light scratches. Then I finished it off by wet sanding with 3000 grit paper.
Its not perfect, but its darn nice and I am thrilled to have it.
The reel is a tiny #4 size reel and are crazy tough to come by. Until this auction I'd only seen one other.
In 1914 this reel was $8.00, while the smallest (#3) size raised pillar nickel silver and hard rubber reel was $6.50.
That says something about aluminum at the time.
Dean.