All of RonG's great fly reel show-and-tell made me want to show this one.
I bought this sweet 2-1/2" brass click-pawl reel years ago, from a former JW Young maker after the fly reel line closed.
Most of these reels were never sold or cataloged, but exported and became the JAF Thistle - but this one is a prototype.
I photographed it as an afterthought.
Sorry I was too lazy to take it apart, but it has the excellent Young clockwork click-pawl and "option button" to disengage it.
While this appears to be a conventional winding plate reel, it has a fixed spindle in the backplate and a full-width spool bushing- - it's built like a tank with tight tolerances. The only other conventional-frame reel I know with this configuration is Ted Godfrey.
(though Mr. Godfrey designed the best stream-side take-apart ever devised for a conventional-frame reel)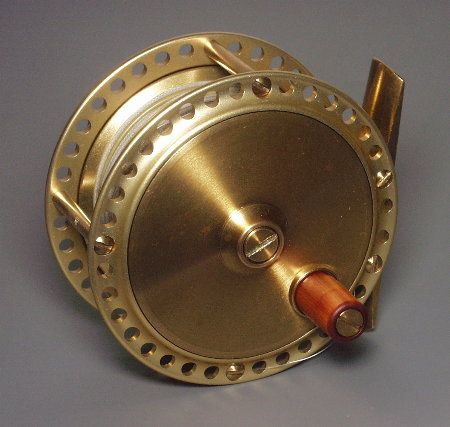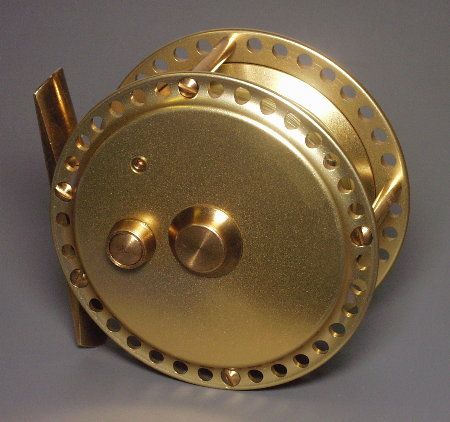 Great match with Leonard Fairy Catskill No. 39