Still hunting and gathering. Got about 20 or so rounds of white oak (I think; could be ash*) today from a downed tree. The only problem was that I had to carry it uphill from below the pond about 50' to load it into the wagon.
*[this link shows how even the pros can have trouble distinguishing between the two:
https://www.ehow.com/info_12130012_diff ... trees.html
]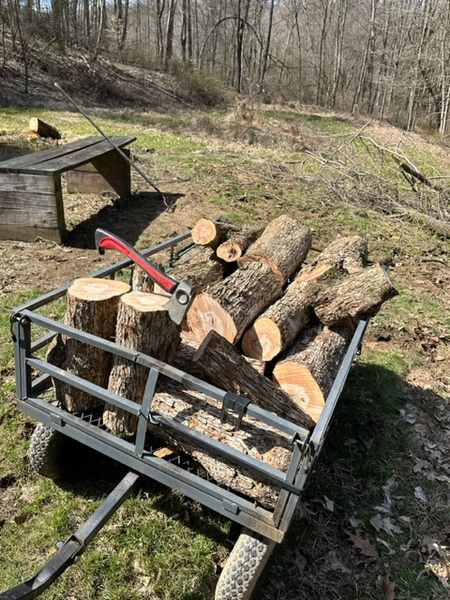 I love Stihl leather chainsaw gloves so much that I still wear them even after wearing out the trigger finger.