Latest addition from across the pond ...I had no idea who Smith was when I was bidding on it, I just love early medals and, well, Smith !
Michael Holroyd Smith (1847-1932) was a member of The Institute of Mechanical Engineers and associated with Thomas Edison and Alexander Graham Bell. In addition to many patents and creating the first electric street tram in the UK (1885) he also designed and patented what is called "The Royd Patent Tournament Casting Threadline Reel" (1907).
In 1908 Smith took his reel to the 11th International Fly and Bait Casting Tournament, which was held in London at The Olympic Games. Smith took first place in the 3/16 ounce bait distance casting competition.
The reel pictured below is taken from Mullock's sale of a Royd reel in 2007. The listing said it was one of few Royd reels to have been seen and this example was purchased by a member of the consignor's family, from Smith, at an exhibition at the tournament, in 1908.
I was pleased to have won the medal ...now that I have the back story, I'm thrilled !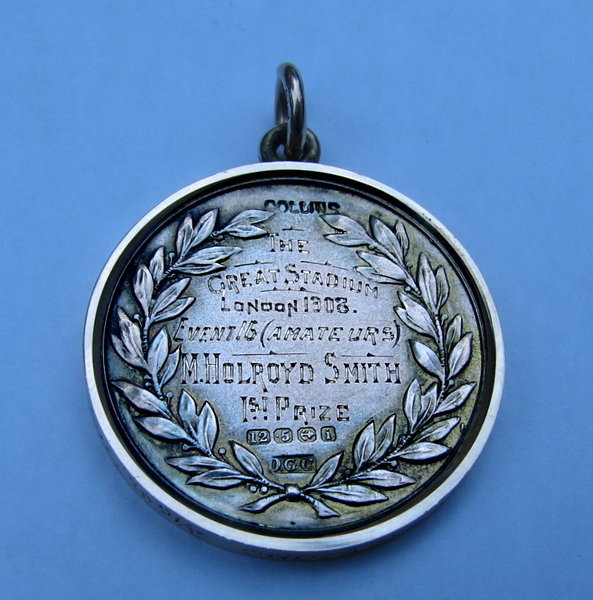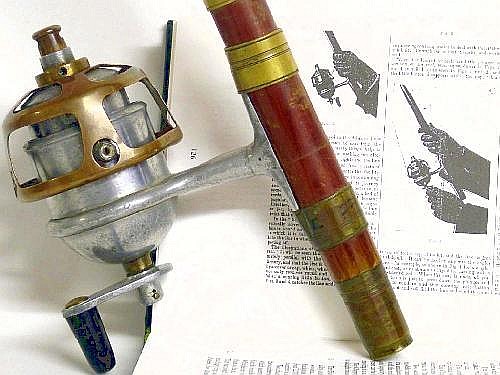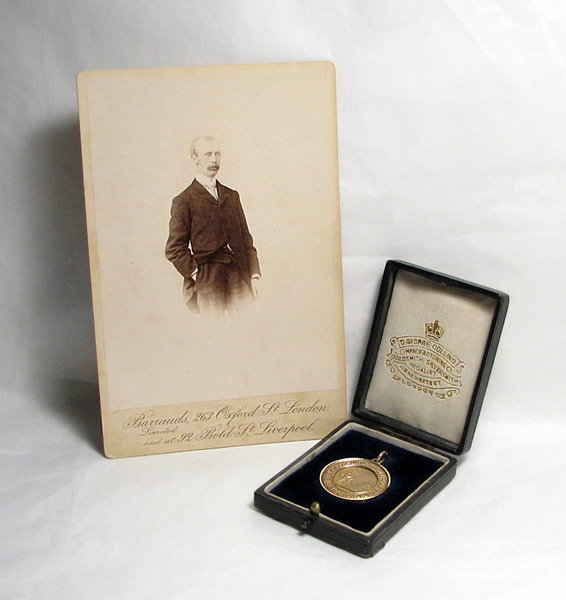 The cabinet card photograph was not included in the sale, but the seller sent it along with a note saying "...this might be Smith", and I have confirmed it is in fact Michael Holroyd Smith. How cool is that !
Dean.