Lots of reels, informative seminars and things happening at the convention this week. Here's a few more photos, with lots more to come (and more in the November Reel News).
This morning's Breakfast with the Board, with ORCA Secretary/Treasurer giving the financial report. Roger was honored at the Friday night dinner for his 26 years of service as secretary/treasurer of the club.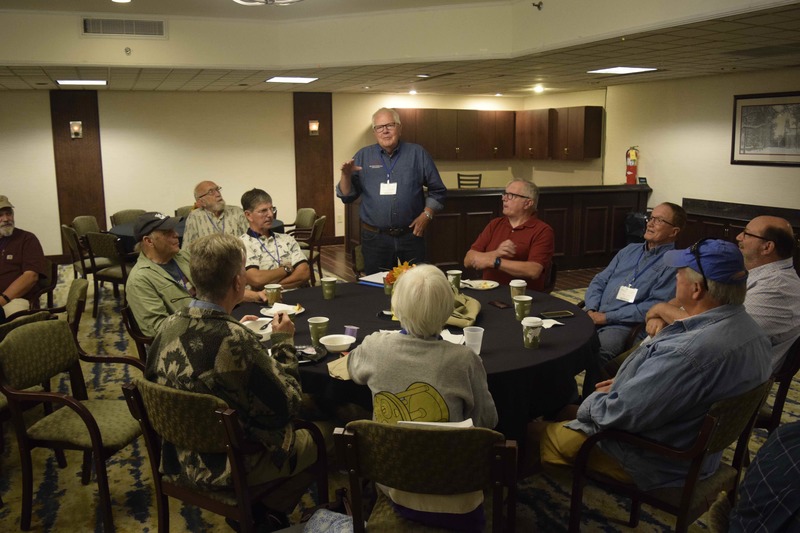 Craig Barber and Roger checking out some reels in the show room.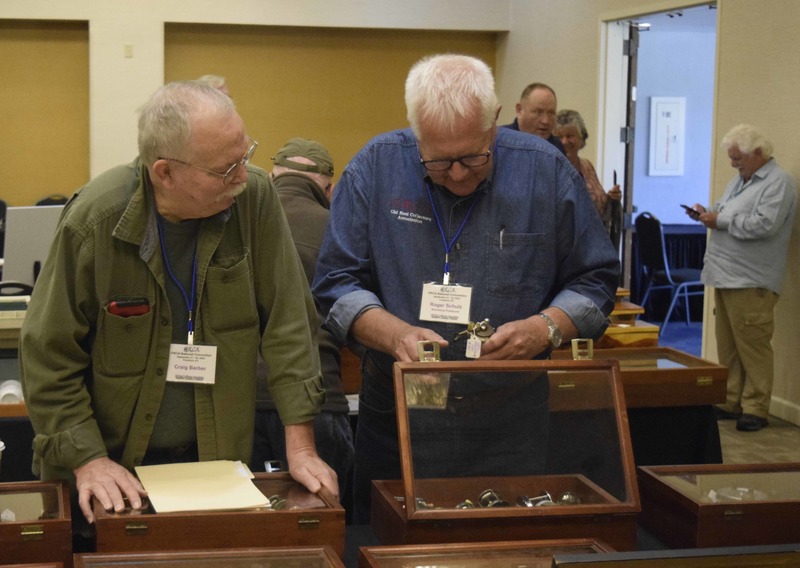 President Ron Gast, from left, Dave Erickson and Henry Clough check out a reel that came in the door and will be auctioned on Saturday.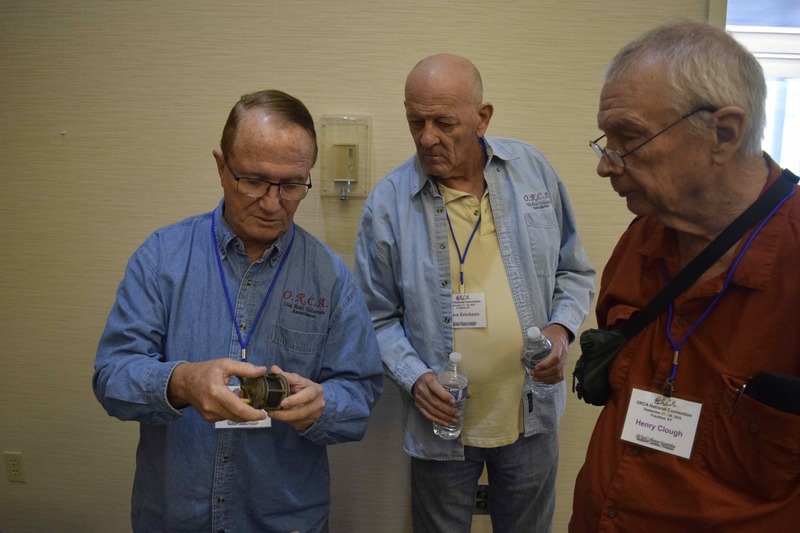 John Elder, left, and national distance casting champion BL Farley check out the special reel BL used for competitions.
Colby Sorrells' modified Mitchell 408 reel, set up with a 16:1 retrieve.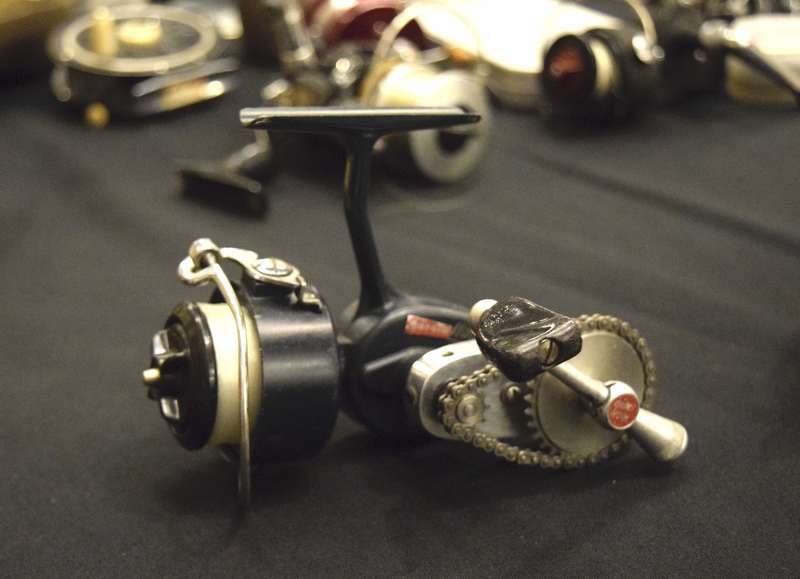 Jay White compares an image on his smartphone with a reel in a display on the show floor.
Henry Caldwell discusses the many variations of John Kopf reels, with a Kopf display on the table in front. Henry, Craig Barber and Roger Schulz are collaborating on a book on Kopf, due for publication in 2023, and they gave a talk on this Brooklyn, N.Y., reelmaker on Friday.