Here's two for you big reel fans.
First is from the June 1943 Southern Sportsman magazine. The characters are Lum and Abner.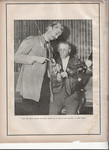 The second is the cover of April 1957 Western Sportsman. The inside caption reads "A Sila-Flex rod fitted with a Nep-Tuna cradle, Penn 6/0 reel and Western Squid Line combines to make one of the sweetest custom outfits a fisherman can own.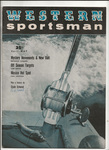 Keepin' It Fun!
Colby