I commissioned my brother-in-law, who is a talented leather craft hobbyist (holsters etc) to make me 5 custom leather cases for my best vintage tournament reels.
First, he did a plain mock-up prototype without tooling or buckle or stain just to see how the tournament reels fit.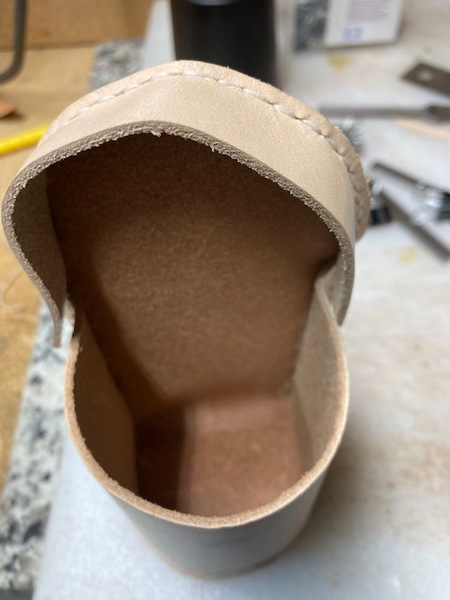 The last photo he sent to me today of the post-tooling work, before final antiquing and sewing. More later.