Freshly cleaned and lubricated, this rare 4 3/16" Hardy Zane Grey reel runs smoothly and other than mild corrosion on the spool, is in excellent cosmetic condition. Only 25 reels of this size were made, all between 1928-1939. This particular reel was made with a square pillar/frame at the top of the reel, which no doubt added considerable strength relative to standard pillars. The reel has a replicated hard rubber grasp, which would be difficult to tell from original (he said, modestly). Comes in modern nylon case. $5500 plus mailing/insurance. Free local pickup.
NOTE: interesting addition from reel owner, ORCAn Dan Zirilli:
Dear Sir
> This letter is to confirm that the Hardy Bros Zane Grey 4 3/16" Big Game Fishing Reel bought from myself was the actual reel used & filmed in the Movie Film "Genius" starring actors Jude Law & Colin Firth to name but a few.
> Yours Sincerely
> Mr M. C. Terry
> (Antique & Vintage Fishing Tackle).
> Tel. UK 07913 630459.
> M c Terry
(Apparently, they changed the grasp to a bullet-shaped one for the movie… must have been more convenient for the scene. That's what prompted the grasp replacement.)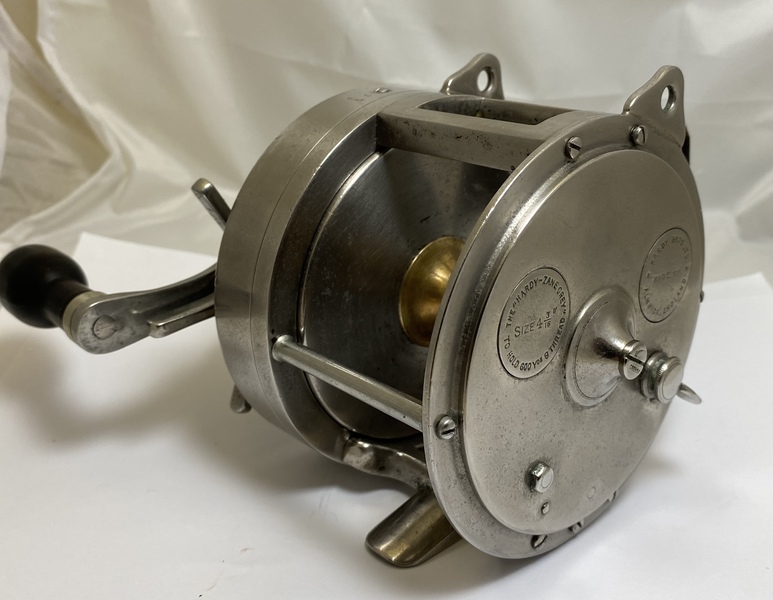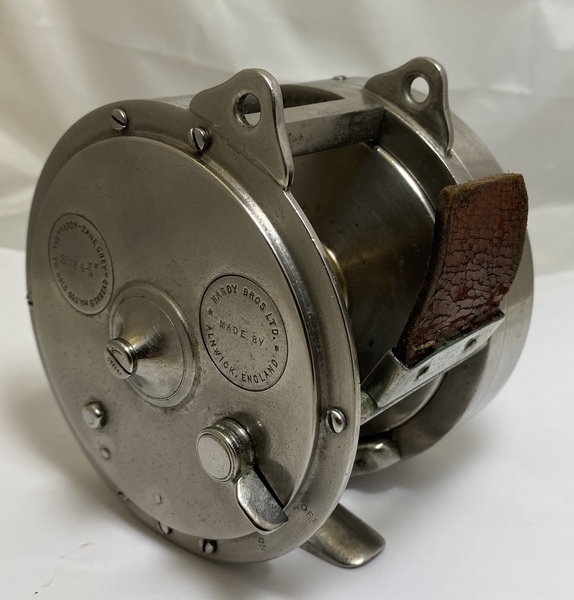 Reel is SOLD