As discussed on another thread, these nickel-silver Rochester (Carlton?) fly reels are really neat, but invariably lack the grasp on the handle or sometimes have a poor replacement, due to poor design...just too weak when peened through that thin faceplate: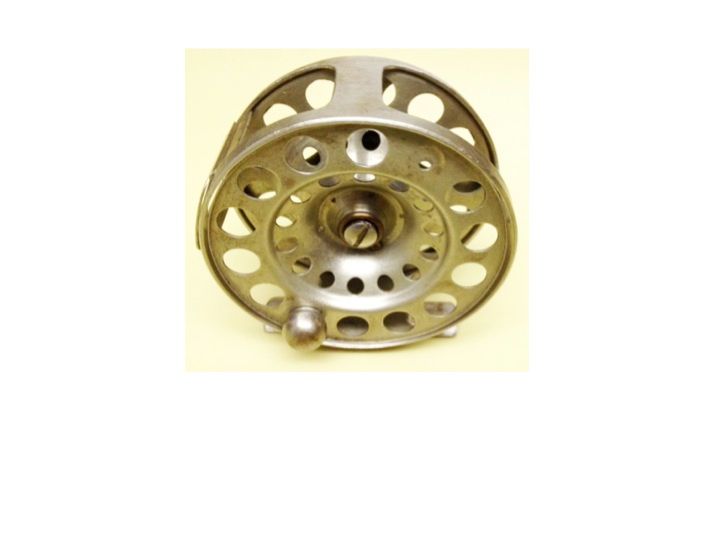 So I decided to make a new grasp for mine, using my favorite toy, the Sherline mini-lathe. If you've never gotten into turning, you should really try it...great fun and very rewarding...and if what you're doing doesn't turn out, lob it and try again...just more fun! Here, I cut off a piece of maple dowel i had on hand, mounted it up, then turned to the general pattern seen on the ebay reel in that other thread. It is appr. 3/4 inches high...3/8 in. dia. at the bottom and just under 1/2 inch at the top. The hole drilled through the center is 3/16 inch with an inset of 1/4 inch for the head of the pin (below):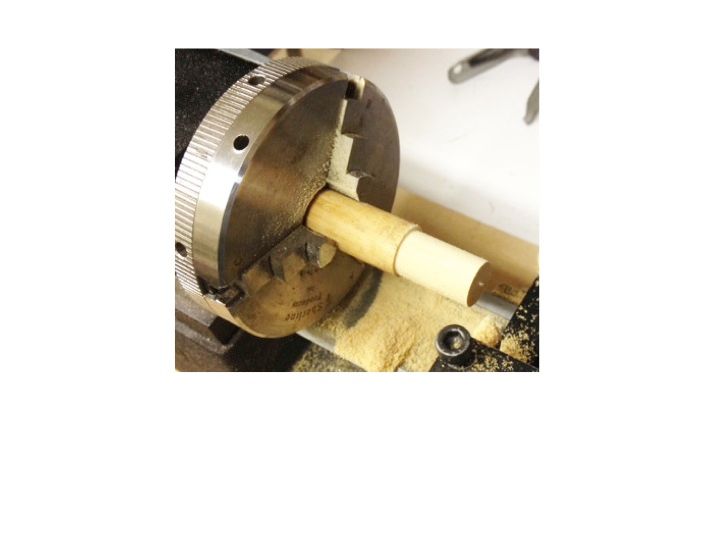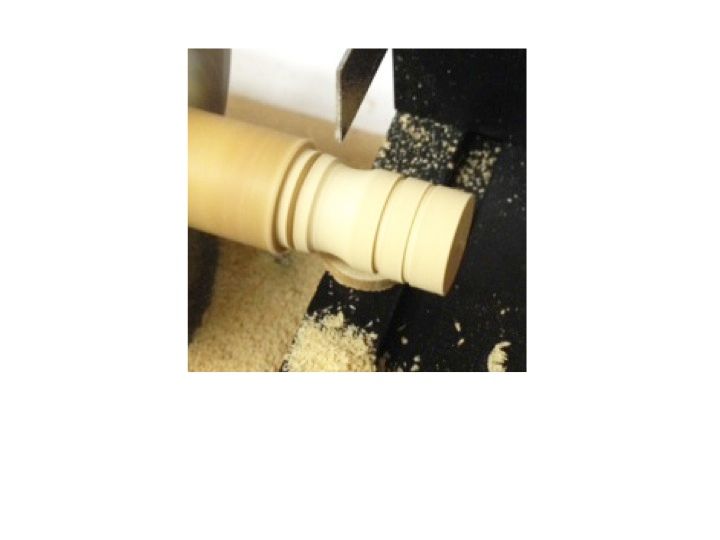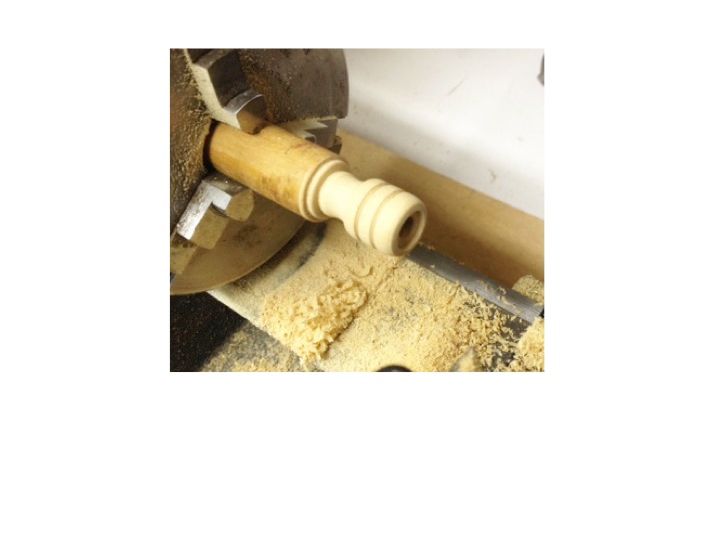 Next, I turned the pin that will hold the handle, using brass stock (much cheaper than NS). You can buy brass stock at most decent hardware stores, but this was done using some threaded brass stock I picked up from some garage sale or thrift store for a little of nothing. The head is 1/4 inch dia. and the pin body is 3/16 inch dia. The end that goes through the face plate is 1/8 inch. The end was then drilled just past the shoulder to facilitate peening of the pin to the faceplate when complete: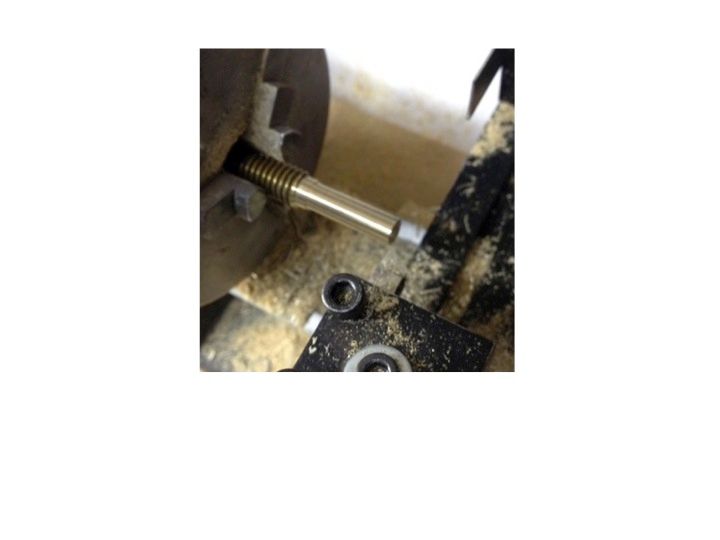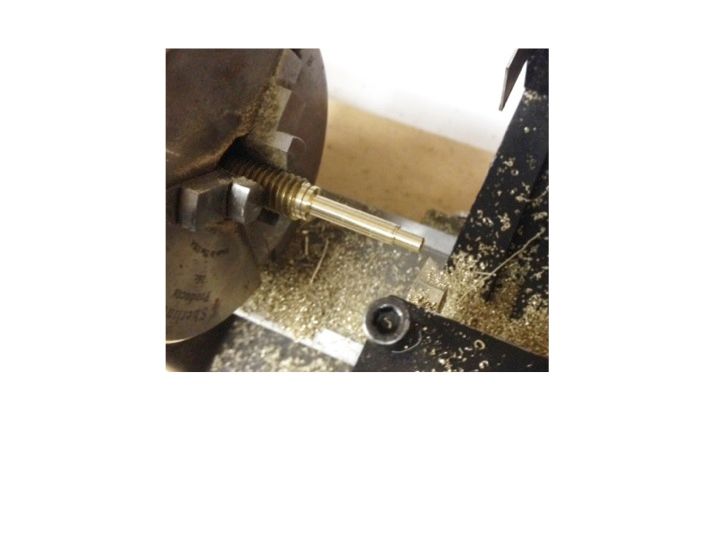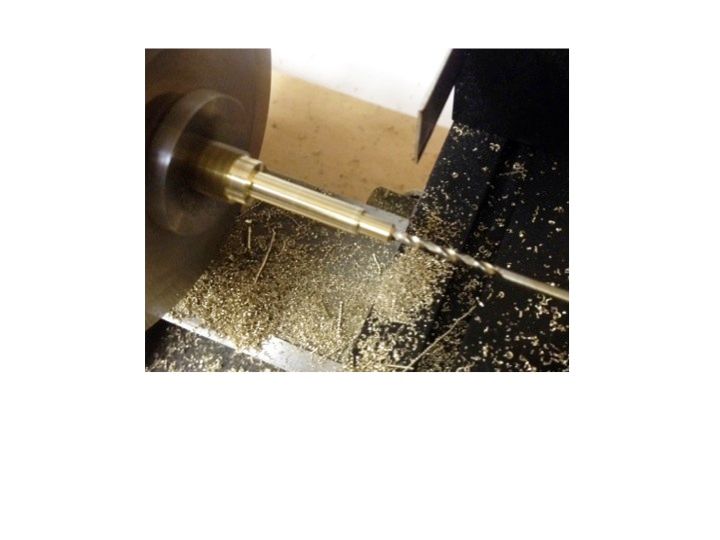 A quick test drive while still on the lathe verified about the right length needed, with a little extra left on the end to be peened...this was later trimmed to leave just enough to make a secure peen edge: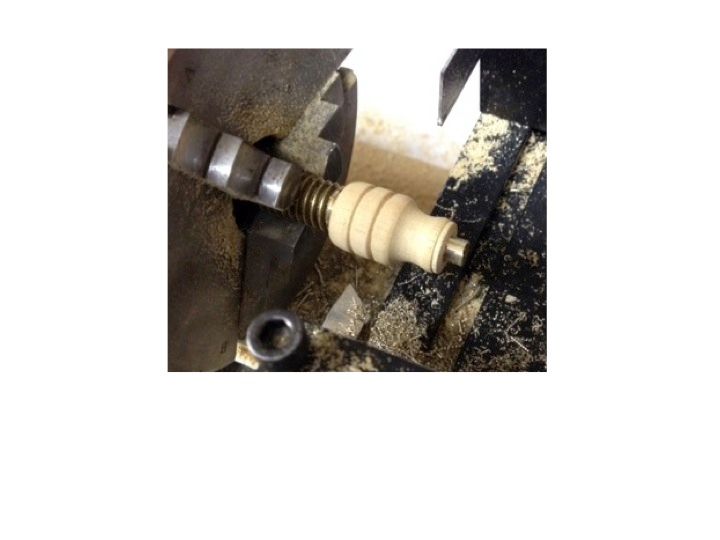 I remounted the turned pin after cutting it off from the stock and using a file and sandpaper, did the final shaping of the head: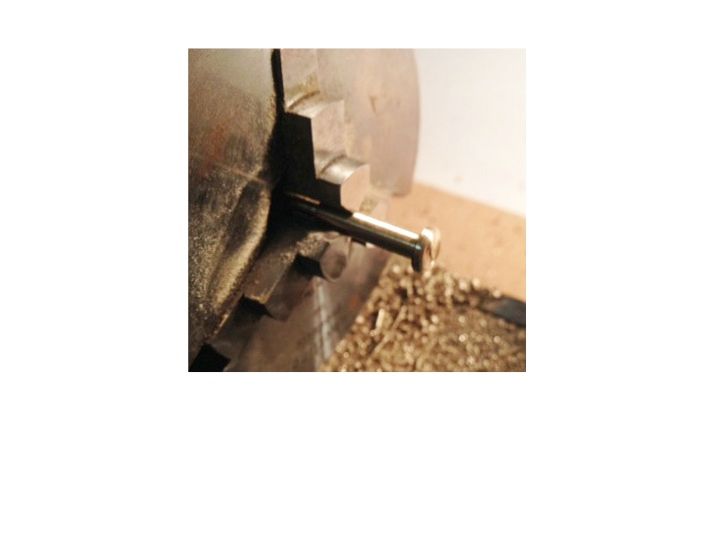 I set up a little nickel plating rig (...just check on utube and you'll see several videos about doing this...you can also buy a kit) and plated the brass pin: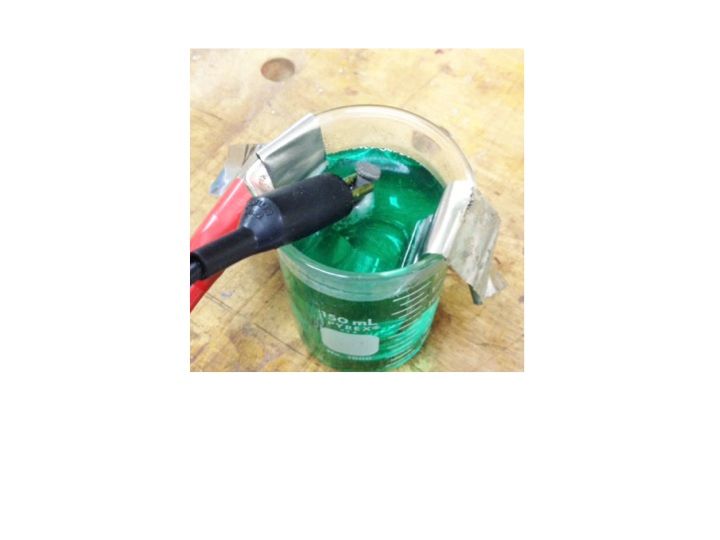 Here shown are pins before and after plating and polishing: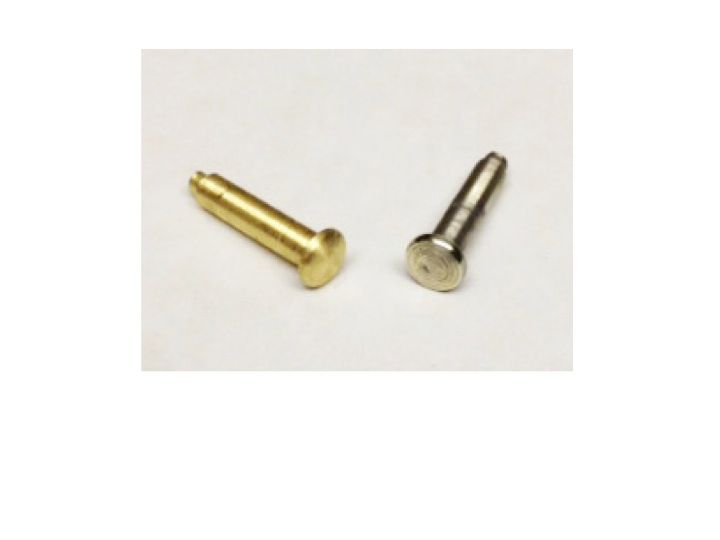 A little black paint seemed most appropriate. A bit of an add not on the original Rochester reel is a cup I turned from NS stock to give the grasp more stability (you'll note that this was something Shakespeare and others did on their reels). I then peened it into position on the reel. I think it came out pretty nice and will hold up better than the original.